"A U.S. Marine set on vengeance, finds himself in danger he never expected"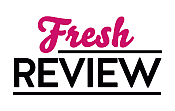 Reviewed by Shellie Surles
Posted August 19, 2017

James Murphy, a U.S. Marine Corps sniper is back from Afghanistan when he finds out his sister has died from a drug overdose. James' sister was his closest family and he is determined to take revenge on the man he thinks is responsible. The problem with his plan is, he acts without a plan and heads to Mexico in search of a well-known drug dealer. Seeing as how drug dealers usually own the cops in the areas they live, James quickly finds himself in jail.
Now the guys on James' squad and his girlfriend are determined to break him out of jail at any cost. The group heads to Mexico and plan the escape.
Ryan David Jahn has a good idea with THE BREAKOUT. He takes an interesting and messed up group of characters and shows the loyalty Marines feel for each other. He also shows the level of corruption that exists in Mexico. My only problem with this story is the fact that a group of Americans down in that part of Mexico would have drawn the attention of the bad guys long before they made, much less acted out a plan to save James. Ignoring the fact that they should have all died very quickly, the story is intense and the actual bad guys surprise you. There are a few twist and much more to the story than just the actual breaking out of James. THE BREAKOUT is an interesting read, you will enjoy it.
SUMMARY
James Murphy is a Marine Corps sniper. He's done two tours in Afghanistan. He's considered an American Hero. And James is out for revenge.
Alejandro Rocha, a massively powerful drug kingpin who operates out of La Paz, Mexico, is responsible for James's sister, Layla's death, and he intends to make Rocha pay for it.
James goes AWOL from his unit and travels to Mexico, ready to enact bloody vengeance, but before he can go through with his plan, he is arrested by the crooked police of La Paz. He's quickly thrown into a dangerous prison on trumped-up charges. He knows he is marked for death while in this prison and there's nothing he can do about it. However, there is a group of people who can do something about it.
Discovering that James is wasting away in a Mexican prison, the marines in his unit decide to risk court-martial themselves and go AWOL as well, ready to go to war in order to break their brother out. And that's just the beginning of the mayhem and violence.
---
What do you think about this review?
Comments
No comments posted.

Registered users may leave comments.
Log in or register now!