"A Wounded Hero to Steal Your Heart, and a Heroine Who Finds Him Perfect"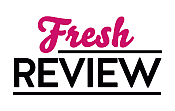 Reviewed by Bonnie Rose
Posted August 4, 2017

The last thing Theo Townsend ever expected was to inherit an earldom, along with a remote castle. It seems like a godsend for Theo, who wants somewhere secluded to basically hide away since he returned from the war injured in both body and mind. What Theo didn't expect was that his three siblings would insist on coming to live with him, refusing to leave him to his much desired solitude.
Theo arrives to find that the castle is inhabited by Annabel Lockhart and her aunt, who was married to the late earl's brother. They are living there on the late earl's charity. Since neither of them has anywhere else to live, they are determined to stay, and actually hope to drive Theo and his family away. Theo is equally adamant that they will not stay, though he plans to finance a small living for them elsewhere.
Annabel was orphaned and passed from relative to relative, never really wanted anywhere. The castle is the first place that has felt like home to her. There is also another secret that she's keeping from the new earl, and it makes her even more determined to stay in this sanctuary.
Despite their initial antagonism toward each other, Theo and Annabel begin to feel attraction. When Annabel's secret is revealed and she needs a hero, Theo steps up to the plate and shows the true kind of man he is. Yet, his feelings of unworthiness and his sense of not being "whole" any longer cause him to push Annabel away and put an end to their love that had just begun.
I knew right from the beginning of this book that I was going to like Lily Maxton's writing. I loved Theo and Annabel along with their well meaning relatives. Theo's feelings over his injuries were realistic and poignantly portrayed, as was Annabel's feeling of being unwanted. The romance is sweet and steamy, and I loved every minute reading ENCHANTING THE EARL.
SUMMARY
Llynmore Castle is the only place Annabel Lockhart has ever considered home. For years, she's been able to live as she wished, freely roaming the wild moors. Now there's a new earl, as arrogant as he is handsome, and he wants her out. But if he thinks she'll go quietly, he's in for a surprise.
Theo Townsend returned from war a changed man. After unexpectedly inheriting an earldom and a secluded castle in the Scottish Highlands to go with it, he thinks he's found the perfect place to hide from the world—until he arrives to find a spirited, beautiful woman already in residence. He can't just throw her out, but surely there's a way to get her to leave on her own. The sooner she's gone, the better, especially when he realizes there's more than just mutual dislike between them.
---
What do you think about this review?
Comments
No comments posted.

Registered users may leave comments.
Log in or register now!