"Great continuation of this series."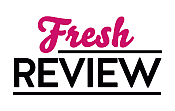 Reviewed by Gabrielle Lee
Posted July 24, 2017

Science Fiction Alternate History
Although I am a fan of Simon Green's work, MOONBREAKER was definitely a fantastic read which I would recommend to any one who likes mystery and spy novels, but also to those that might not, as it takes some of the classic spy and adventure tropes but throws in some twists with supernatural or science fiction elements. The story is supported by the multiple other novels within the Secret Histories series, but also pulls aspects from Green's other books into what can be understood as a shared universe across the different series, with characters interacting or being mentioned by others in completely different stories.
MOONBREAKER picks up immediately after the previous cliffhanger of Dr. DOA, which admittedly is also one of its strongest faults. With previous knowledge of the world and characters, it was an interesting and captivating read tying into the continuation of the previous story, but when this is read as a stand alone novel, I feel it lacks much of the intricacies or world and character building that Green is able to do in other single pieces of other series that he has written. The book does feel like it was somewhat the other half of a story, as if the whole story was one book and then split in the middle into two when it could have just been one long story. It is as if you have two halves that make a whole, but really just feel like two halves instead. Still, there are a multitude of elements which will grab the reader and keep them engaged with the story and the death defying feats of the characters.
With a sharp comedic whit and generous action and sequences, Green appeals to many readers sense of adventure and the dangerous spy game, while also intertwining areas of drama and heartfelt emotion giving readers a mix that will have them coming back to the other stories in the series.
SUMMARY
Ride shotgun with a "James Bond–of-the-supernatural"* as the Secret Histories Novels take you careening through an alternate London where around every corner a new kind of danger awaits....
My name is Eddie Drood, aka Shaman Bond, the very secret agent. And I am a dead man walking.
I've been poisoned by Dr. DOA. There is no cure, no treatment, no chance of a last-minute miracle. So all that is left to me and my love, Molly Metcalf, is to track down my killer and stop him before he can murder anyone else.
So whether that means fighting a secret army on another world; or searching for a forgotten weapon in the Museum of Unattached Oddities; or facing off against Grendel Rex, the Unforgiven God, in the hidden heart of the Moon, for the terrible secret that is Moonbreaker...I will do whatever it takes, while I still can. Because the game isn't over till I say it's over—and I still have one last card to play.
---
What do you think about this review?
Comments
No comments posted.

Registered users may leave comments.
Log in or register now!