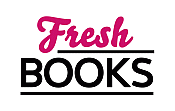 Your August adventures in reading
"Ireland is not immune to fantasy monsters in this YA chiller"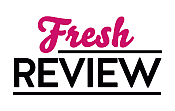 Reviewed by Clare O'Beara
Posted July 24, 2017

Young Adult Adventure | Young Adult Fantasy
Denizen Hardiwick is a smallish thirteen year old lad in Crosscaper Orphanage. He is not aware of having any relatives, but a couple of strangers take an altogether sinister interest in him. One day he is given a message to pack a bag and be ready to be picked up by his aunt. So begins KNIGHTS OF THE BORROWED DARK by Dave Rudden, which admits to a formulaic hero at the outset. The location however is Ireland; to be specific, the westernmost parish. What could go wrong?
Denizen is collected by a driver and taken from Achill to the outskirts of Dublin, but unexpectedly a tunnel collapses, trapping them on the road, and a huge winged beast stalks them. That's when the driver pulls out a sword. Clearly all is not as it seems. Meanwhile back at Crosscaper, Simon, best friend of Denizen, who enjoys reading crime stories and misses his pal, sees the strange couple collecting another boy at the gates. Having survived the attack, Denizen is taken to the embassy of the tiny land of Adumbral in the posh part of Dublin. Now he might get some answers from the woman who is allegedly his aunt.
Be prepared for explanations that don't explain anything, terms like Tenebra, Malleus and Obscura, the Higher Cant, swords, creepy clockwork women eating lightbulbs, an uneasy juxtaposition of the modern and the occult. The tale reminds me a lot of STONE HEART by Charlie Fletcher, set in London, except that Denizen has adults around, and clarifications take longer. Naturally the battle Denizen is now embroiled in has been ongoing for centuries, and he is now considered old enough to learn to fight. If you enjoy dark fantasy books on this theme, you'll want to get hold of this thriller / fantasy / horror for Young Adults.
SUMMARY
This imaginative fantasy about the monsters that lurk in the dark will thrill fans of Ranger's Apprentice and Rick Riordan.
Denizen Hardwick is an orphan, and his life is, well, normal. Sure, in storybooks orphans are rescued from drudgery when they discover they are a wizard or a warrior or a prophesied king. But this is real life—orphans are just kids without parents. At least that's what Denizen thought...
On a particularly dark night, the gates of Crosscaper Orphanage open to a car that growls with power. The car and the man in it retrieve Denizen with the promise of introducing him to a long-lost aunt. But on the ride into the city, they are attacked. Denizen learns that monsters can grow out of the shadows. And there is an ancient order of knights who keep them at bay. Denizen has a unique connection to these knights, but everything they tell him feels like a half-truth. If Denizen joins the order, is he fulfilling his destiny or turning his back on everything his family did to keep him alive?
---
What do you think about this review?
Comments
No comments posted.

Registered users may leave comments.
Log in or register now!