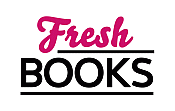 June blooms with love and intrigue
"Can one love change the fate of a country forever?"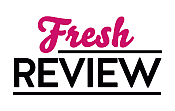 Reviewed by Samantha Randolph
Posted July 21, 2017

In the 1770s, the American Revolution builds, as does a relationship between Alexander Hamilton and Elizabeth Schuyler. Eliza is from a wealthy family, the middle sister of Angelica and Peggy, all of whom dazzle in a room. Alex is penniless and determined to better himself through service in the army, and he's gotten a reputation as Washington's go-to man. Society wouldn't have them together, nor would the war, but Alex and Eliza find their paths crossing again and again, each time with a stronger spark...
Melissa De La Cruz spins an interesting take on the famous Hamilton love story in ALEX AND ELIZA. While many will likely gravitate towards the book because of the popular musical, readers of that kind should be aware the historical interpretations are very different. I love that this novel chose to go in its own direction. Historically, there is little known about the courtship between Elizabeth and Alexander, so the room for creativity and exploration is vast. Unfortunately, ALEX AND ELIZA uses exhaustive and often problematic plot devices to fill in gaps that add little to the story.
While Alex and Eliza's characters both have strong voices, and the switch in POV is fantastic, their actions often contradict their descriptions in the novel. Hamilton is described as ambitious and clever, yet his scenes lend him more to awkward and meek. This causes a distinct separation from the narrative flow and sometimes made the read more frustrating than enjoyable. However, this issue is not present with some of the secondary characters, particularly Eliza's sister, Peggy. Her side plot is sweet, romantic, and has its fair share of conflict, and I often found myself wishing she had her own story told.
While I'm generally a huge fan of Melissa De La Cruz's books, ALEX AND ELIZA didn't hit the mark with me. Some aspects were wonderful, such as Peggy's story and the alternating POV, but ultimately, I didn't enjoy it enough to read the sequel.
SUMMARY
From the #1 New York Times bestselling author of The Witches of East End and The Descendants comes the love story of young Alexander Hamilton and Elizabeth Schuyler.
1777. Albany, New York. As battle cries of the American Revolution echo in the distance, servants flutter about preparing for one of New York society's biggest events: the Schuylers' grand ball. Descended from two of the oldest and most distinguished bloodlines in New York, the Schuylers are proud to be one of their fledgling country's founding families, and even prouder still of their three daughters—Angelica, with her razor-sharp wit; Peggy, with her dazzling looks; and Eliza, whose beauty and charm rival those of both her sisters, though she'd rather be aiding the colonists' cause than dressing up for some silly ball.
Still, Eliza can barely contain her excitement when she hears of the arrival of one Alexander Hamilton, a mysterious, rakish young colonel and General George Washington's right-hand man. Though Alex has arrived as the bearer of bad news for the Schuylers, he can't believe his luck—as an orphan, and a bastard one at that—to be in such esteemed company. And when Alex and Eliza meet that fateful night, so begins an epic love story that would forever change the course of American history.
In the pages of Alex and Eliza, #1 New York Times bestselling author Melissa de la Cruz brings to life the romance of young Alexander Hamilton and Elizabeth Schuyler.
---
What do you think about this review?
Comments
No comments posted.

Registered users may leave comments.
Log in or register now!