"Reptiles and rodents, monkeys and mayhem in this traveller's tale"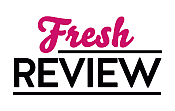 Reviewed by Clare O'Beara
Posted July 17, 2017

Non-Fiction Pet-Lover | Non-Fiction Memoir
Reissued by the Durrell Wildlife Conservation Trust in electronic form is this 1954 classic THREE SINGLES TO ADVENTURE. Gerald Durrell was a lifelong animal enthusiast who spent a decade collecting animals for zoos and conservation efforts, before settling down and establishing his own conservation trust and zoo on the British island of Jersey.
Guiana in South America is the setting for this hilarious account of rodents, reptiles, monkeys and mayhem. Collectors have been frowned upon in more recent times for their activities, which often consisted of setting up camp in a village and telling the locals that they wanted live animals. The locals would go out and hunt animals, sometimes killing a mother and taking the young. Some of the animals would die while being transported to zoos or the zoo would only have one, not a breeding pair. Durrell explains that the local Amerindians killed these animals for food or skins anyway. The friendly people seldom saw outsiders and were paid for the animals so they could buy goods like pots and pans. Durrell had also learned that the most important issue - after constructing suitable cages - was to start animals eating a food which they could live on in captivity, away from their native plants or insects. He did his best to provide zoos with a breeding population.
From the gallop across the pampas in hot pursuit of a giant anteater which, when cornered, reared up to six feet, to the heroic efforts to catch and carry a mature cayman, Durrell was certainly willing to catch his own creatures. He also goes into detail about the fascinating adaptations of each animal, some for water and others for burrowing or clinging to branches. Some creatures put teeth and claws to good use on their handlers, but a turkey-like bird followed the men around and lay on their feet no matter what they were doing. The landscape is a vibrant part of this tale, with sharp saw-toothed grasses on the pampas, dense humid jungle festooned with Spanish moss and profuse orchids, swampy river delta land broken by channels dotted with giant water lilies.
Unlike today's image of well-armed and equipped safari travellers, Durrell and his work partner Smith, plus Bob, an artist who offered to join them, travelled very light, hired local guides and had no vehicles or GPS. Their first destination was a village enchantingly called Adventure, so at the boat quay Gerald Durrell was delighted to ask for THREE SINGLES TO ADVENTURE. I recommend the read for wildlife lovers of any age or if you just feel like a laugh.
SUMMARY
Journey to South America on a search for endangered species with the author of My Family and Other Animals.
In 1950, Gerald Durrell set off for British Guiana (now Guyana) to collect native wildlife and bring it back to his Jersey Wildlife Preservation Trust on the island of Jersey in the English Channel.
On his journey, Durrell experienced all kinds of adventures: some amusing, some thrilling, and some extremely irritating. He traveled up the Essequibo River into the lush tropical forests and trekked across a landscape teeming with life and color. He encountered the sakiwinki monkey and the sloth with curiously green fur, heard the horrifying sounds of rampaging piranhas, and learned how to lasso a galloping anteater. He even met an ill-tempered anaconda and an overly affectionate bird.
This remarkable memoir will take you into a wild place in another time, accompanied by the highly entertaining naturalist whose writings inspired popular Masterpiece series The Durrells in Corfu.
---
What do you think about this review?
Comments
No comments posted.

Registered users may leave comments.
Log in or register now!