"A sweeping historical tale of 1500s culture clash"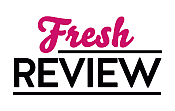 Reviewed by Clare O'Beara
Posted July 17, 2017

Multicultural Historical | Multicultural Latin American | Romance Historical
Set during the tumult of the Spanish invasion of the Americas, this strongly-themed romance drew me from the start. THE SPANIARD'S INNOCENT MAIDEN is a girl from the Totonac tribe, which are oppressed by and fearful of the Aztecs. The Totonac at first see the Spaniards as their saviours.
We begin in Seville in 1517, when Armando, Carlos and Benicio Villafuerte are brothers, at university and in armed training. They all adore a lady called Luisa, but land and title will only pass to the first son of a family. To impress Luisa, the others may need to travel and find their fortune. The West Indes are known to be a source of wealth and unexpected discoveries.
Tula is a young Totonac woman, hunting, fishing, weaving, providing regular tribute goods to the Aztec empire she calls the Mexica. Not only goods, but there are constant threats of blood sacrifice, for which the Mexica require slaves. Benicio, seeking only trade, has arrived with Cortes; and their gunpowder, galleys and Toledo steel enable them to kill many opponents. Benicio's faith is shattered and he tries to aid a dying native priest. For this he is rewarded with a gold ring and a drawing which may be a map. The Spaniards quarrel among themselves and when Benicio meets Tula on a lonely shore he's in a poor position.
I took to the resourceful Tula, who tries to determine whether the Spaniard is a god and decides that whether he is or not, his codex is interesting but she wants that gold ring for her family. Shortly after, Tula's priorities change to finding and saving her sister who has been enslaved while playing at the ball courts, and is being marched to the mountain capital of Tenochtitlan. As with any such account I find myself thinking that if all the sacrificed goods and people had been put to good use instead, the Aztec nation would have been far more prosperous and harder to beat in war.
I enjoyed the accounts of the travels as seen from the native girl's viewpoint - the iron-shelled men ride giant deer, she thinks, and carry ovens that cook metal balls instead of food. Their floating temples of wood carry them across the water. Her fascination with the newcomers is equalled only by her desire to rescue her sister, and to do that she has to accompany Benicio to the heart of the Aztec mountain empire, and beyond, to Mayan lands. This is a fantastic adventure, comparable to any modern thriller.
I learned a lot from THE SPANIARD'S INNOCENT MAIDEN. Author Greta Gilbert explains at the start that she has tried to be balanced, and respectful of the Native Americans. I certainly believe she has succeeded without going overboard. By making Benicio a Catholic but secretly part heretic, she explains his more considerate treatment of the local people than those who just want to convert or enslave. Culture clash is a powerful theme, and love growing through mutual trust impresses me more than insta- lust. For one thing, it takes far more skill to write. The tale of Tula and Benicio is best for older teens to adults due to violence and some adult scenes. I'll be keen to read any more of Greta Gilbert's well-researched historical romances.
SUMMARY
The conquistador's true treasure…
Benicio Villafuerte sailed to the New World to seek his fortune. But his treasure map is impossible to decipher. He needs a guide, and discovering an innocent native woman in trouble is the perfect opportunity. He'll buy her freedom if she'll help him on his hunt…
Tula never imagined the adventure Benicio would take her on—for when their dangerous days explode into sensuous nights, she is brought to life. And soon she embarks on her own quest…to capture the conquistador's heart!
---
What do you think about this review?
Comments
No comments posted.

Registered users may leave comments.
Log in or register now!