"Fabulous Second in Post-World War I Cozy Series"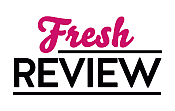 Reviewed by Katherine Petersen
Posted July 15, 2017

Alyssa Maxwell continues her strong post-World War I cozy mystery series with a terrific second installment in PINCH OF POISON. Lady Phoebe Renshaw organized a luncheon to benefit and collect donations for wounded war veterans. She enlists the help of girls at the Haverleigh School for Young Ladies, the event's sponsor and where the lunch takes place.
Unfortunately not everyone has charity in mind as the school's headmistress ends up dead from poison. Was it one of the girls helping in the kitchen? Was it the headmistress's assistant who seems to covet her position? Or was it the school's nurse, clearly still shell-shocked from her work on the front lines? Phoebe and her lady's maid, Eva, plan to find out.
Many of the young ladies come from rich families, so it makes sense for Phoebe, who holds a similar position in society, to question them while Eva can best handle the servants. As with the first book in the series, Murder Most Malicious, Maxwell gives the reader numerous suspects, and I, for one, changed my mind many times and still didn't get it right. As Phoebe uncovers clues, the suspect list grows longer, not shorter.
Maxwell manages to mix in a bit of romance albeit chaste, but it's still compelling and adds flair to the characters. PINCH of POISON certainly can stand on its own, but I personally can't read series out of order and recommend starting with the first book. As with most series, the characters grow as the series progresses, so while unnecessary, reading in order gives a foundation and future books just enhance the experience. I can't wait for book three.
SUMMARY
In post–World War I England, Lady Phoebe Renshaw and her lady's maid, Eva Huntford, encounter an uncharitable killer at a charity luncheon sponsored by a posh school for girls . . .
Good deeds build good character, and good character is what the Haverleigh School for Young Ladies is all about. Lady Phoebe—with the tireless assistance of Eva—has organized a luncheon at the school to benefit wounded veterans of the Great War, encouraging the students to participate in the cooking and the baking. But too many cooks do more than spoil the broth—they add up to a recipe for disaster when the school's headmistress, Miss Finch, is poisoned.
The girls at Haverleigh all come from highly respected families, none of whom will countenance their darling daughters being harassed like common criminals by the local police. So Lady Phoebe steps in to handle the wealthy young debutantes with tact and discretion, while Eva cozies up to the staff. Did one of the girls resent the headmistress enough to do her in? Did a teacher bear a grudge? What about the school nurse, clearly shell shocked from her service in the war? No one is above suspicion, not even members of the school's governing body, some of whom objected to Miss Finch's "modern" methods.
But Lady Phoebe and Eva will have to sleuth with great stealth—or the cornered killer may try to teach someone else a lethal lesson.
---
What do you think about this review?
Comments
No comments posted.

Registered users may leave comments.
Log in or register now!