"Film star Margot Browne is murdered and it's up to Max Tudor to solve the crime..."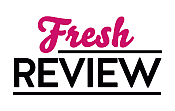 Reviewed by Magdalena Johansson
Posted May 22, 2017

DEVIL'S BREATH is the first book I have read by G.M. Malliet. And, thus is this the first book I have read in the Max Tudor series. However, despite being the sixth book was it was no problem for me to get the gist of the story and its characters. I must say that G.M. Malliet did a splendid job of getting new readers to get to know Max Tudor in this book, both his past with MI5 and his new life as a cleric.
In DEVIL'S BREATH is Max contacted by his former boss at MI5. They need to his help to with a murder case. Film star Margot Browne was killed and thrown overboard from a boat and someone on the boat is a cold-blooded murderer, but who? That's for Max to find out. Luckily Max will have his old friend DCI Cotton to help him and also a former colleague to Max, Patrice Logan who is the one who asked that Max would be brought in to help out with the case.
I found the book to be entertaining to read. I love watching Poirot and Miss Marple episodes and this book with its whodunnit mystery reminded me much of the episodes with its similar structure: Someone gets killed, then you get to know all the suspects, and later towards the end, the killer is revealed. We also have the usual person that knows too much and has to die. But, it's a formula that never gets boring and I have to admit that I was surprised by the ending. It was very nice not to be able to figure out the whole plot. There is a lot of people onboard the boat and plenty of time is spent on Max trying to figure out if Margot saw something she shouldn't see since MI5's interest from the beginning lies in the rumor that someone is smuggling drugs on the boat. Or perhaps, it was jealously or just someone that had enough of her since she was not the easiest person in the world.
Father Max Tudor is an interesting character, a family man that has a past in MI5 and now apparently helps the police now and then with crimes. I came to like him and DCI Cotton (whose first name is revealed in this book) very much. This is the kind of cozy mystery book that I enjoy reading. Lots of suspects with secrets and a mystery to be solved. I will definitely keep a look out for the previous books in this series as I wait for the next book to be released.
SUMMARY
Agatha Award-winning author G. M. Malliet has charmed mystery lovers, cozy fans, and Agatha Christie devotees with her critically acclaimed mysteries featuring handsome spy-turned-cleric Max Tudor.
In The Haunted Season, Max's former life as an MI5 agent caught up with him, threatening his newfound happiness with Awena and baby son Owen. Realizing there is no escape from his past, Max, with his bishop's tacit permission, has offered his services to MI5 on an as-needed basis.
And in Devil's Breath, it's time for Max to follow through. The body of glamorous film star Margot Browne has washed ashore from a luxury yacht and Max's former colleague Patrice Logan wants his help to find the murderer.
It's a perfect "closed circle" murder since victim Margot must have been killed by one of the actors, stylists, screenwriters, or second-tier royalty aboard. Patrice suspects the yacht's owner, a playboy film director she's been keeping tabs on for smuggling, but Max isn't so sure. Max and DCI Cotton interview the suspects as they loll about one of the luxury hotels dotting the waterfront. The investigation into Margot's lurid past uncovers a host of motives—it seems she was not the only person on board with a secret they'd kill to keep.
---
What do you think about this review?
Comments
No comments posted.

Registered users may leave comments.
Log in or register now!