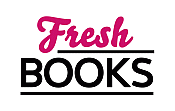 Hot, sizzling reads for July
"Medicine, Murder and Mayhem Abound in New Series Debut"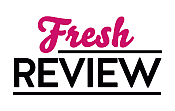 Reviewed by Katherine Petersen
Posted May 16, 2017

Lucy Kerr's mystery debut stars Francesca "Frankie" Stapleton, an emergency room nurse who fled her small hometown of Stillwater for the big city. At the beginning of TIME OF DEATH, family circumstances in the form of her pregnant sister Charlie's case of pre-eclampsia, a condition that threatens her life as well as that of her unborn child. On the way to visit her sister at Stillwater General Hospital, Frankie runs into a man suffering from a heart attack and bullies the ER staff, busy to overflowing with a bus crash of teenagers, into helping him. Unfortunately, Clem Jensen dies in the night, but Frankie suspects foul play.
But Frankie has more problems than possible murder with which to contend. She doesn't work at that hospital, so her use of medicines to help Clem gets her a malpractice suit. Although she came home to help her sister, Charlie doesn't want her help, and all Frankie's mother wants to know about is her fiancé, with whom Frankie broke off the relationship just before returning to Stillwater.
Frankie sets out to find out what happened to Clem and what's going on under the surface of her hometown. She enlists others help of her first fiancé, Stillwater Deputy Noah MacLean, befriends Clem's daughter and seeks help from Marcus, the nurse responsible for Clem's care. But she has powerful factions against her.
Kerr does a nice job of keeping her story moving, not letting the reader enough time to catch breath from one chapter to the next. She neatly intertwines family drama with a medical mystery and throws in a bit of romance to keep things spicy. Sort of a cross between a private eye story and a Robin Cook thriller with all the goodness of both. She's definitely a writer to watch. I stayed up far too late to finish this story and definitely look forward to the next.
SUMMARY
It's been twelve years since ER nurse Frankie Stapleton fled the quiet banks of Stillwater, but with her sister's pregnancy taking a dangerous turn and a string of failed relationships in Chicago hanging over her, Frankie is back–and hoping to put the past behind her. Within minutes of arriving at Stillwater General Hospital however, she ends up saving a man's life, only to have him turn up dead hours later – and the hospital blames Frankie.
Her instincts say Clem Jensen didn't die of natural causes, but the more she digs, the more she discovers too many suspects, a few surprising allies, and some hard truths about the first man she ever loved–and left. Now the boy she once knew is a skeptical sheriff's deputy, her family's hardware store is in jeopardy, and the rift between Frankie and her loved ones is deeper than ever.

With her career–and future–on life support, Frankie must catch a killer, clear her name, and heal the wounds of the past in Lucy Kerr's enthralling mystery debut, Time of Death.
---
What do you think about this review?
Comments
No comments posted.

Registered users may leave comments.
Log in or register now!