"A paranoid and intriguing story!"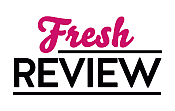 Reviewed by Magdalena Johansson
Posted March 5, 2017

Clare Mackintosh's debut book I LET YOU GO was a real hit when it was published. I read the book earlier this year and I liked it; however, it was not a favorite book of mine when it came to psychological thrillers. Nevertheless, I was curious to read this book to see what Mackintosh would think of next.
The storyline in the book proves quite frankly how people are creatures of habit and that makes them easy targets. Zoe Walker takes the same train route every morning and evening and she doesn't suspect that someone is watching her. One day she looks through the local paper and in the paper she spots a picture of herself with a phone number and a listing for a site called FindTheOne.com. Zoe starts to notice that different women show up in the same ad every day and that some women in the pictures are victims of violent crimes. Soon she starts to feel that everyone is after her. Is she being paranoid or is someone actually after her?
It took a while for me to really get into the book. I liked the story, I was just not that enthralled with the storyline. Sure it was interesting, never boring. But it felt like it took some time before it all started to get intense. But somewhere along the way I started to feel more and more intrigued by the book and Zoe's struggle to live her life and not submit to her paranoia. Of course, I started to suspect both people close to her and acquainted around her, not to mention strangers on the train.
What Mackintosh managed to do in I SEE YOU was to totally blindside me and I was totally surprised by the events that occurred towards the end of the book. I had my inklings, but this time I did not see how it all would turn out right before Zoe herself learns the truth. I'm really impressed with that. And, looking back I see all those little hints that should have made me realize that one person that I never saw a suspect could be the one. But, that's not all, Mackintosh puts in another twist that I can't discuss at all without spoiling the book...
I SEE YOU is a brilliant book in that it shows just how vulnerable we all are. We are all creatures of habits. And who knows, someone could be watching you on the train or on the bus...
SUMMARY
The author of the New York Times bestseller I Let You Go propels readers into a dark and claustrophobic thriller, in which a normal, everyday woman becomes trapped in the confines of her normal, everyday world...

Every morning and evening, Zoe Walker takes the same route to the train station, waits at a certain place on the platform, finds her favorite spot in the car, never suspecting that someone is watching her...

It all starts with a classified ad. During her commute home one night, while glancing through her local paper, Zoe sees her own face staring back at her; a grainy photo along with a phone number and a listing for a website called FindTheOne.com.

Other women begin appearing in the same ad, a different one every day, and Zoe realizes they've become the victims of increasingly violent crimes—including murder. With the help of a determined cop, she uncovers the ad's twisted purpose...A discovery that turns her paranoia into full-blown panic. Zoe is sure that someone close to her has set her up as the next target.

And now that man on the train—the one smiling at Zoe from across the car—could be more than just a friendly stranger. He could be someone who has deliberately chosen her and is ready to make his next move…
---
What do you think about this review?
Comments
No comments posted.

Registered users may leave comments.
Log in or register now!