"This exciting YA fantasy combines modern life with Irish legend"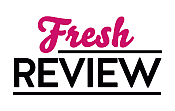 Reviewed by Clare O'Beara
Posted February 7, 2017

This exciting YA tale is fourth in the The Adventures of Finn MacCullen series. An ancient Irish hero was named Finn Mac Cumhail or McCool so we can guess that this book FINN'S CHOICE refers to Ireland. Finn lives near Denver but he is apprenticed to be an immortal Celtic warrior. Finn tells us that he is half-human, half-Fey, and with his master Gideon he has been hunting goblins.
Finn is thirteen and he has two quite normal pals, who live across the street: the Steel twins, Rafe and Savannah. With other friends who turn out to have strong determination and talents, he has been fighting off goblin attacks. In the best tradition of YA fantasy heroes, his parents were killed in a hunt. Now a goddess has learned about him, and she comes with an order to test his mastery of the elements, which is unfamiliar to Finn. But first, he's got to use bronze knives to fight off the latest goblin attack.
Finn has all the usual attributes of a boy growing into his teens; he munches breakfast cereal or pizza, insists that a cellphone would be really useful, and has started to develop a crush on a girl he likes, Tara Butler (who might shoot him with arrows in his rear). We can easily identify with the character, perhaps because the author has had fun drawing him for three previous books. At the same time he is trying to master Celtic poetry, battle maneuvers and layers of Fey politics.
I like that the action shifts unexpectedly to a rural Irish area, the limestone Burren region. This isn't far enough to ward off danger. Finn has to make an agonizing choice. The adventure has a great deal of realism but isn't dragged out too long, with conversations rather than background lectures and a strong emphasis on friendship.
The author Darby Karchut tells us that this is the last book about Finn, but he can continue to adventure in the readers' minds. She lives in Colorado and writes YA and adult fantasy books, with a portion of the profits going to an education not-for-profit group. I suggest grabbing the whole series about Finn and his friends and enjoying them right through to FINN'S CHOICE.
SUMMARY
Just when Finn MacCullen thought fate couldn't kick him any harder after the events of the Festival of the Hunt, it does. Now, he must overcome a series of nearly impossible trials to prove his worth as an apprentice, or lose his place at his master Gideon's side.
But Finn and Gideon, and their friends, are determined to boot fate right back. They're going to do whatever it takes to succeed, including teaming up with a sorceress and a certain teen angel.
However, Finn's life has as many twists as a Celtic knot, and master and apprentice find themselves in their ancestral homeland of Ireland with only their wits—and a fair bit of the Black Hand's charm—to protect them from the vengeful Celtic goddess known as the Scáthach.
In this heart-stopping finale of the award-winning series, it's going to take every scrap of Finn's Irish luck and pluck to save himself, and his master, from death. Or worse.
---
What do you think about this review?
Comments
No comments posted.

Registered users may leave comments.
Log in or register now!