"Billy Smith's Adventures in Goblinland"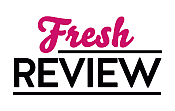 Reviewed by Katherine Petersen
Posted January 5, 2017

Young Adult Paranormal | Young Adult Adventure
Robert Hewitt Wolfe's THE GOBLIN CROWN, the first in his series called Billy Smith and the Goblins, rises to the top of the list of young adult novels I've read this year. A number of things set this adventure tale apart from others including a diverse cast and multiple well-done points of view.
Billy Smith has always felt like an outsider. He's half African American and half Irish, but that tells only part of the story; something has always made him feel different. The first day at a new school proves no exception. Filled with embarrassments including an encounter after school that leaves Billy and new friend, Lexi, running from Kurt, the quarterback of the football team. But then they end up in the land of goblins.
The goblins have been fighting a war, and General Sawtooth wants to continue it. Prophecy says that a goblin king will come in goblins' greatest need, and when the light pulses on the crown saying the king has arrived, Sawtooth takes the opportunity to crown himself. But Hop, a timid and smart goblin has other plans. He wants to find the new king and put things to right.
Wolfe tells the story from numerous points of view, so we're introduced to Billy and his pals, but also indoctrinated into goblin society complete with language and cultural references including song lyrics and a glossary at the back of the book for reference. The book contains some violence which won't be appropriate for very young readers, but for the most part, it's a story to be enjoyed by young and older adults alike. Wolfe deftly incorporates lessons of acceptance, forgiveness and diversity in this adventure, but not in any kind of preachy way. It's good rollicking fun infused with life teachings that won't hurt any of us to read again and again. I look forward to the next book in this series. It's clear that Wolfe can make the transition from screen to page with ease.
SUMMARY
Billy Smith is having a rough first day of high school. The new kid at exclusive Francis Drake Prep, Billy embarrasses himself in front of fiery, beautiful Lexi Aquino. He makes an instant enemy in Kurt Novac, the school's surly star quarterback. Then suddenly Billy, Lexi, and Kurt are mysteriously transported to an underworld teeming with goblins, strange animal hybrids, and powerful magic—the fact that they're stuck there is probably Billy's fault, too.
With help from an unlikely goblin leader named Hop, the teens soon discover that goblins can be both fierce and friendly, with their own rich language, culture, and history—a history that foretells of a human arriving to claim the Goblin Crown and lead them to victory against the deadly, invading Hanorians.
Could Billy—anxious, awkward Billy—be the mythical Goblin King? Could saving the goblin race be his destiny and the key to getting him, Lexi, and Kurt back home?
---
What do you think about this review?
Comments
No comments posted.

Registered users may leave comments.
Log in or register now!