"Love as a legend"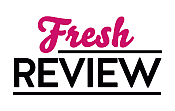 Reviewed by Katherine Petersen
Posted January 4, 2017

Romance Suspense | Romance Paranormal
Abbie Roads' RACE THE DARKNESS is her debut novel and the first in a duology called Fatal Dreams. She combines elements of paranormal romance and horror and some intriguing magical abilities. The story starts off with a bang as we meet Xander Stone, a criminal investigator with the ability to hear people's thoughts. It enables him to get difficult-to-acquire information from suspects even if they don't say a word. Constantly hearing what others think wreaks havoc with his sanity though, and he finds out exactly what people think of him, much of it not very flattering.
But then Xander has another voice in his head of a woman asking him for help. He used to drown it with alcohol, but one evening, drawn by the voice, he finds a woman and her grandmother who have been locked in a trailer and abused for eight years.
All that kept the girl, Isleen, alive, was hoping that the man she dreamed of would come to rescue her. A lot of this seemed a bit too serendipitous for my personal taste. Xander and Isleen form an instant bond, the foundation of which comes from their hearing and dreaming of one another for so many years.
Xander sets out to find out who was behind the plot to abuse Isleen. He's also concerned that his bond with Isleen mimics the bond shared by his father and his stepmother which ended badly when his stepmother crushed his father when she left.
If this review sounds a bit confusing, it replicates the book in many ways. There's a legend behind the relationship between Xander and Isleen, but there's a madman behind Isleen's abuse. My problem is that I don't see a connection between the two. Also, there's an FBI consultant who seems to have some paranormal ability but doesn't do anything but show up at odd times. Perhaps he's the main character in the next book? There are quite a few questions without answers. I had trouble feeling attached to any of the main or secondary characters: Xander seemed to bitter to me; Isleen had the appearance of strength but then did things that didn't fit; another criminal investigator Kent purposely did things to get under Xander's skin and the less said about Kent's sister, the better.
I would have loved to see Xander's talent used to ferret out more information from suspects and have him solve crimes. I think the first part of RACE THE DARKNESS had an unique flair that unfortunately didn't carry through into the remainder of the tale. I'll read the second book out of curiosity and to see if some of the semi-jumbled plot lines get straightened out. HUNT THE DAWN is next in the Fatal Dreams duology.
SUMMARY
Cursed with a terrible gift...
Criminal investigator Xander Stone doesn't have to question you-he can hear your thoughts. Scarred by lightning, burdened with a power that gives him no peace, Xander struggles to maintain his sanity against the voice that haunts him day and night-the voice of a woman begging him to save her.
A gift that threatens to engulf them
Isleen Walker has long since given up hope of escape from the nightmare of captivity and torture that is draining her life, her mind, and her soul. Except...there is the man in her feverish dreams, the strangely beautiful man who beckons her to freedom and wholeness. And when he comes, if he comes, it will take all their combined fury and faith to overcome a madman bent on fulfilling a deadly prophecy.
---
What do you think about this review?
Comments
No comments posted.

Registered users may leave comments.
Log in or register now!