"A fast, if not predictable, suspense"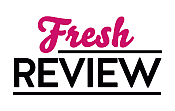 Reviewed by Magdalena Johansson
Posted November 29, 2016

I read THE ROYAL NANNY by Karen Harper just a little while ago and I found it a fantastic book. So, naturally I was curious to see how her other books would be. Now, romantic suspense is normally not a genre I chose to read that very often, but, I hoped that Harper's writing skills would make CHASING SHADOWS a book worth reading. Unfortunately, I have to say that I was disappointed with the book.
Claire Britten is a forensic psychologist hired by Nick Markwood to prove that a woman suspected of killing her mother is innocent. She reluctantly agrees to take the case, and soon Claire finds out that Nick has a personal connection to the case. And, is the daughter really as innocent as Nick proclaims she is?
One of the reasons why I seldom find romantic suspense working for me is the predictability of the story. I often get the feeling that the book follows a special format. Man and woman met, they quickly found themselves in trouble and then it's a lot of lusting after each other and dirty thoughts. Meanwhile, the woman's life is often in danger, and he has to protect her. But, of course, they do have time for sex. On the plus side, in this book the desire was a bit toned down. It could be because it's the first book out of three and the author perhaps didn't want to give it all away in book one.
Then we have the predictability of the story. It was very easy to figure out what would happen during the book's progress; I was never surprised. Actually, I was mostly bored with it and couldn't wait to get to the end of the book, to be honest. But, I do prefer my murder mysteries to be twisted and intriguing, to be honest. I love it when I can't figure out who the killer is or when the author does something unexpectedly and turn the story around totally.
CHASING SHADOWS is a book that didn't work out for me, but that doesn't mean that it can't work out for others. Harper's voice is strong and appealing, even if the story isn't magical. If you are already a fan of Harper's romantic suspense books or love reading romantic suspense, then I don't see why you wouldn't like this book. One positive is that the book is very easygoing and fast to read, and if you don't have the same problems that I had will you probably find yourself caught up with the story quickly.
SUMMARY
The dead still talk if you know how to listen…
Every case that Claire Britten cracks is a win, not only professionally but personally. The forensic psychologist has spent a lifetime fighting a neurological disorder, and her ability to conquer it is a testament to her razor-sharp intuition.
Nick Markwood is used to winning in the courtroom, so when his latest case is overthrown by Claire's expert testimony, he can't help being impressed by her skill. He needs her on the team of his passion project—investigating unusual cases involving mysterious deaths. Her condition doesn't deter him, and neither does the attraction that sparks between them…even if it should.
As they join forces to investigate a murder in St. Augustine, Florida, Claire is thrust into a situation far more dangerous than she'd anticipated, pushing her disorder to a breaking point. Just when she fears she can't trust her own mind, she discovers Nick's personal connection to the case—and wonders whether she can trust anyone at all.
---
What do you think about this review?
Comments
No comments posted.

Registered users may leave comments.
Log in or register now!