"Fast-paced story that keeps you interested from page one to the end."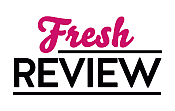 Reviewed by Shellie Surles
Posted November 28, 2016

Keegan was held captive for twenty years by a literal mad scientist who spent his time creating clones and trying to revamp the world. His fascination with Keegan kept her prisoner. Now that she is free, she wants to experience life and all that it includes. The world is new and fresh to her, and life with the team of D.I.R.E agents that saved her and now are working to bring her captors to justice, is never boring. They have a scientist of their own who, however sexy reminds her of her captor.
Her sister is a member of D.I.R.E. and with Keegan returned, Keegan's sister's wedding is planned. As things get dangerous they try to delay the wedding but Keegan is determined to see it go on no matter the threat. So when part of the wedding party goes missing things pick up from there.
The attempt to find the women is difficult and Keegan's unexplained attraction to the scientist is clouding everything. Yet everyone must work together and focus to save the members of their team.
This is book eight in the D.I.R.E. series and my first. Sorry it took me so long to join the series. Good thing it's never too late to join in. I will have to go back and get caught up on the stories of the other D.I.R.E. agents and make sure I catch all the ones put out in the future. Joni Hahn has created a fascinating group of futuristic agents with cool super powers and the brilliant support group behind them. AGENT U7: KEEGAN is a fast paced story that keeps you interested from page one to the end.
SUMMARY
After twenty years in captivity, Keegan Meeks is living life her way: all fun and no fear. Every day - and every man - is a new experience, and only her rules apply. Rule number one: Protecting herself and her family.
D.I.R.E.'s behind-the-scenes scientist Clint Robinson is the go-to person for everything – except women. Always on the outside looking in, the awkward loner could only dream of finding the right woman and settling down. But, fantasy material or not, even the gorgeous, obstinate Keegan Meeks can't erase the nightmares that have haunted him for decades.
When danger threatens her sister's wedding, Keegan's determined to make the joyous event happen. However, her rash actions only serve to earn her the one thing she doesn't want: a keeper. Clint Robinson may turn her on with his quiet, reserved demeanor, but the subtly sensual scientist is everything she doesn't want in her new life of freedom.
After they uncover a tangled web of lies that makes them question everyone and everything around them – including each other - Keegan and Clint seek refuge in the one thing they can't deny – their passion. However, when danger strikes home, threatening the future of the agency and Keegan's safety, Clint must do everything in his power to save them. But, in a game of final elimination, where the best isn't enough and the ultimate stakes are vital, he's no super agent.
Now, Keegan, on the other hand…
---
What do you think about this review?
Comments
No comments posted.

Registered users may leave comments.
Log in or register now!