"No One can know about our love & hiding it only makes it hotter."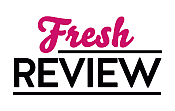 Reviewed by Sherri Morris
Posted November 27, 2016

J Kenner's S.I.N. series continues with the next installment of Dallas and Jane's forbidden romance. HOTTEST MESS picks up where book one, DIRTIEST SECRET leaves off. Since this entire series is based on the love between Dallas and Jane, it is recommended to read the complete series.
Dallas and Jane were abducted when they were 15 and 17 year old teens while in London. Jane is let go a few weeks into their abduction, while Dallas is kept until he is rescued. The experience has left its imprint on both of them. Jane is a writer with her main focus on children abductions while Dallas has created Deliverance, a mysterious organization that specializes in returning children of abductions back to their parents. Deliverance is also a way for Dallas to find the man known as the Jailer and the Woman who tortured him. That investigation is beginning to get closer to home when someone close to both Jane and Dallas ends up having ties to their abduction, and possibly even being the one to arrange it.
As the hunt for the Jailer and the Woman heat up, so does their relationship. Having both deciding not to fight their attraction but to see where it leads them, it isn't long before being behind closed doors isn't enough for either of them anymore. Dallas and Jane wonder if their very secret will be the one thing that tears them apart.
J Kenner's writing is excellent, and her characters are beautifully defective is all the right ways. Dallas has his own issues to work around in order for him to believe that his relationship with Jane will last. Jane also has her own issues while trying to help Dallas to get past his hang up of not being able to make love to her. They are both constantly working to figure out a new normal for their relationship. As soon as one obstacle passes another takes its place. However, when Jane finds out that Dallas has been keeping secrets from her, regardless if he was trying to protect her, it just might land her in the clutches of the enemy.
J Kenner has piqued my interest ever since I first read SAY MY NAME in 2015 and has quickly became one of my first sought after authors for reading. As her various series develops, some of the characters tend to show up in these new books. I am patiently waiting to see what not only is coming out next for Dallas and Jane in SWEETEST TABOO, but also what J Kenner will do once this series is completed.
SUMMARY
No one can know about our love—and hiding only makes it hotter.
Dallas Sykes has a reputation. He is known for his parties, his money, and the countless women on his arm. Yet the Dallas I know is a different man—darker, smarter, and unbearably sexy. Just one look from him can leave me breathless; the anticipation of his touch can make me lose control.
Inextricably bound by our past, we keep each other's secrets. And while there are people who have the power to hurt us, it's the truth that threatens us most of all.
Dallas can be mine only behind closed doors, our passion as searing as it is forbidden. Yet nothing in this world has ever felt so desperately, deliciously right.
HOTTEST MESS is intended for mature audiences.
---
What do you think about this review?
Comments
No comments posted.

Registered users may leave comments.
Log in or register now!