"True Love can not be based on Logic. It just happens."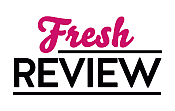 Reviewed by Sherri Morris
Posted November 9, 2016

Summer has ended in the California seaside town of Shady Cove. Local bookworm Vivian Galdi has had a summer fling with Jake Fontaine, the sexy surfer, and her long time crush, meeting in secret for make out sessions on the beach. Now that its the first day of school, Vivian is hoping that her summer fling, Jake will make their relationship official. However, when Vivian and her friends arrive, its clear that Jake is ignoring her. Not soon after, Jake gives her the let down of her life when he tells her that he was bored and she was available, which obviously leaves Vivian heartbroken.
So naturally, Vivian devises a plan to get over her heartbreak, she must replace her feelings for Jake with someone else. Vivian, with the reluctant help of her friends Jaz and Amy create the "Replacement Crush" list going off of Vivian's criteria. Her replacement crush must be funny, smart, and not too high up on her "zing meter". What she is looking for is safe crushes. So when the new kid in town, Dallas Lane or better know to the girls as McNerd who seems to catch pieces of their conversations throughout the school day at the most embarrassing times. Not to mention what he does to Vivian's zing meter. Especially when the appealing McNerd turns out to be the computer expert named Dallas that Vivian's bookstore owner and mystery author mother has hired to help create a database and inventory for the store. What makes things worse is the Vivian's mother expects her to be the one to work with him.
As Vivian and Dallas spend more time together, it is clear that the two have more in common than their love of Star Trek. Its obvious to everyone but Vivian and Dallas, that they are perfect for each other.
THE REPLACEMENT CRUSH is author Lisa Brown Roberts take on the teenage angst of boys, dating, and falling in love. Vivian and Dallas were both very lovable characters. I am not going to lie, there were times that I wanted to strangle Vivian, but I believe that was the true intention of the story. After all Vivian is a teenager that thinks something is wrong with her because her hormones seems to have a mind of their own. And how many of us can really say that we have never done any of the things that she had done to protect out hearts?
Overall THE REPLACEMENT CRUSH was a witty, funny and seriously entertaining read. There were many times I was cracking up and getting weird looks from those around while reading this. Although it is not my typical genre, I absolutely have no regrets with my time spent with this book. Lisa Brown Roberts is a fairly newly published author who seems to have breathed some life back into the moody teen angst with this novel. If you haven't picked up anything from this author yet, you seriously need to. Readers will certainly not be disappointed.
SUMMARY
True love can't be strategized.
After book blogger Vivian Galdi's longtime crush pretends their secret summer kissing sessions never happened, Vivian creates a list of safe crushes, determined to protect her heart.
But nerd-hot Dallas, the sweet new guy in town, sends the mission and Vivian's zing meter into chaos. While designing software for the bookstore where Vivian works, Dallas wages a counter-mission.
Operation Replacement Crush is in full effect. And Dallas is determined to take her heart off the shelf.
---
What do you think about this review?
Comments
No comments posted.

Registered users may leave comments.
Log in or register now!