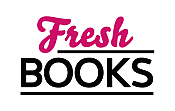 October ushers in great books with holiday themes!
"All the trivia about writing and alphabet you will ever need"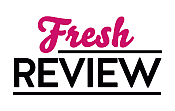 Reviewed by Clare O'Beara
Posted November 9, 2016

Non-Fiction Philosphy | Non-Fiction | Non-Fiction History
Subtitled: How the Alphabet Has Shaped the Western View of the World, this interesting look at letters through history contrasts the Mayan pictograms with the writing brought to the Americas by the Spanish. Cortez could not understand how a civilization flourished without writing like his own, calling the pictograms 'painted books'. This watershed moment, says the author Laurence De Looze, was the culmination of two different strands of growth in literary development.
THE LETTER AND THE COSMOS shows how from the development of the alphabet, learning was passed along through history. The Asian characters used by Japanese and Chinese people are drawn from pictograms and the author gives an example of a Japanese woman who looked at a picture he was showing a lecture group and did not see the capital letter D formed by a structure. Some artists have incorporated letters into paintings or book illustrations, and we are shown many medieval manuscripts and Biblical texts. Architects have created buildings with floor plans based on letters.
Cuneiform writing was invented in Mesopotamia in 3200 BC, and linear writing around 1200 BC by the Phoenicians. We are most familiar with Linear B from Crete which was used to tally goods and livestock being traded and taxed. These systems of writing information on clay tablets, wax slates or papyrus gave rise to a basic alphabetic script. For the first time people were able to record histories, myths and legends such as 'The Epic of Gilgamesh'. Astonishingly these stories could be shared across lands, cultures and centuries just by writing them down and passing on the skill of the alphabet. The Greeks added vowel sounds, which had not been present, between the twelfth and eighth centuries BC, and started writing straight away, keen to build culture such as Homer's 'Odyssey' and 'The Iliad'. Literacy became hugely desirable. While people had been studying the stars through prehistory, the Greeks now wrote about the cosmos.
Roman capital letter inscriptions are, as Laurence De Looze points out, still easily understood today by modern people who have never studied Latin. In two thousand years our improvements to this script consist mainly of adding a U. From this point he naturally progresses through medieval and Renaissance manuscripts, noting that sounds changed as pronounced or unpronounced letters were added to words. Lower case script was added at the court of Charlemagne. There were many complicated systems at this period but they were later standardised. When Europeans met Meso-American culture, they found that pictograms and not alphabet were used to oversee and communicate. Sadly this was used as another excuse to dominate and destroy.
Letters used as symbols are a significant part of this book, from Christian symbols to brands on skin. I didn't see cattle branding mentioned. Book printing put the scribe out of business and made handwriting a more personal expression than a copying chore. Printed newspapers made mass communication swift and easy, with various typefaces. We are also used to company logos shown as initials. The Rosetta Stone which I've seen at the British Museum is mentioned, giving the same text in Egyptian hieroglyphs and two Greek scripts. This proved the key to decipherment. Today's ciphers however are computer codes, and computers only use 1 and 0. But they enable us to spread our letters, and communicate words via satellite.
I've seen modern calligraphy from India used to represent a portrait, because in some cultures a person's picture cannot be shown, so the name or capital letter is drawn instead and richly decorated and coloured to represent how the artist sees that person. I think this is the one example that Laurence De Looze misses with his concentration on Europe. THE LETTER AND THE COSMOS will be enjoyed by students of linguistics, history, Classical periods, medieval or renaissance periods, and those folks who just love picking up trivia about writing.
SUMMARY
From our first ABCs to the Book of Revelation's statement that Jesus is "the Alpha and Omega," we see the world through our letters. More than just a way of writing, the alphabet is a powerful concept that has shaped Western civilization and our daily lives. In The Letter and the Cosmos, Laurence de Looze probes that influence, showing how the alphabet has served as a lens through which we conceptualize the world and how the world, and sometimes the whole cosmos, has been perceived as a kind of alphabet itself. Beginning with the ancient Greeks, he traces the use of alphabetic letters and their significance from Plato to postmodernism, offering a fascinating tour through Western history.
A sharp and entertaining examination of how languages, letterforms, orthography, and writing tools have reflected our hidden obsession with the alphabet, The Letter and the Cosmos is illustrated with copious examples of the visual and linguistic phenomena which de Looze describes. Read it, and you'll never look at the alphabet the same way again.
---
What do you think about this review?
Comments
No comments posted.

Registered users may leave comments.
Log in or register now!