"A delightfully nostalgic, yet inspirational look at 1960 rural America."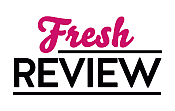 Reviewed by Viki Ferrell
Posted October 27, 2016

Inspirational | Inspirational Romance
Virgil T. Osgood has lived in Eden Hill all his life. His family goes way back in this part of Kentucky. He married his grade school sweetheart, Mavine, after he returned from WW II and helped his dad build the service station that Virgil now owns and operates. Life is good. Or at least Virgil thinks he's doing just fine.
Cornelius and JoAnn Alexander are new in town. Neil purchases the land across the street from Virgil's station and plans to build a Zipco Super Service Station on it. Neil is fresh out of Business College and he's read the entire Zipco manual. His Zipco will offer premium gas along with a lot of other extras that Virgil's station doesn't offer. Virgil's a little worried, but his wife is even more worried. With pressure from home about this new station, and also regarding their marriage, Virgil isn't at all sure what he should do about either.
Bill Higgs takes us back to a time when life was so much simpler. EDEN HILL is a charming novel set in 1962 in a small Kentucky town. It's a nostalgic trip down memory lane if you grew up in the 1950s and 1960s. While Virgil and Cornelius are the main characters, there are many other supporting characters, all of which are well-developed and really grow on you throughout the story. Mr. Higgs explores many topics that were apropos for the times and is a real brand-name dropper. Did you use Lux Liquid dish detergent, have Tang for breakfast or drive a Nash Rambler? Most of these brand names have become extinct, but the inspirational message to love your neighbor is still the same. Interspersed with some great humor, Mr. Higgs shows us how to smooth the ruffled edges and bandage our hurt feelings. We all need a heavy dose of God's grace, and we need to give grace to others. I'd love to see a sequel to this story, and Mr. Higgs did leave an opening for one at the end. Please!
SUMMARY
Nothing seems to change in Eden Hill, Kentucky, and that's just fine with Virgil T. Osgood. He's been content to raise his family and run the only service station in town. But when a new station is set to open right across the road from Virgil's pumps, he suddenly faces obstacles in his career, his marriage, and his self-worth that he's never even dreamed of.
Cornelius Alexander wants his new Zipco station to succeed and help establish a strong foundation for his growing family. As long as he follows the Zipco guide, he's sure to be a success—and prove his father wrong.
Reverend Caudill wants to be a conduit for grace in his town, but that grace is challenged by the changes sweeping through in the early 1960s. For the sake of this small town, Virgil and Cornelius must learn to get along, but how do you love your neighbor when his very presence threatens to upend everything you hold dear?
---
What do you think about this review?
Comments
No comments posted.

Registered users may leave comments.
Log in or register now!