"Royal Brood through the eyes of the Nanny"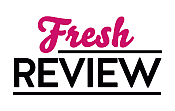 Reviewed by Bharti C
Posted October 16, 2016

Romance Historical | Historical
THE ROYAL NANNY is set on the cusp of 19th century. A young woman, Charlotte Bill, lands the job as Royal Nanny at the end of 1890s. Charlotte is soon deemed head care giver for the 2 infant boys and a baby on the way and is soon dubbed Lala by her new wards. As 1901 sets in Lala has three children in her care and has more on the way for whom she will care for with all her heart and dedication. Lala makes her job her sole duty and as time goes and her royal wards are growing up, she gives up any chance at personal life. She finds her happiness and love in her wards.
What I loved about the story was the flow of time. As England was adjusting to the 19th century and its new inventions and changing world politics, the royal family children were growing up in a bubble of love, lessons and seclusion. Charlotte Bill aka Lala is a brilliant character who is not perfect yet is a great example of dedication, duty and selfless love. Through her eyes we see that royal children are no different when it comes to expectations. They may have all the comforts in life but all they crave is love and attention and cuddles from their parents. Theirs is a heavy world having a sense of responsibilities and duty pressed on them right from birth and if that wasn't enough they are reminded of it every living moment by the various people who tend to them. THE ROYAL NANNY portrayed the world of royals in a manner which made them seem just like us i.e normal folks like you and me, the difference being they had an unlimited wallet and team of people to tend to them. But underneath all the shine, glitz and glamour the royals life can be well summarized as "Heavy is the head and heart that wears the Crown".
I had a mixed bag of emotions the main character, the nanny. While I found her lucky to travel the world and be part of the same backdrop as the world's royalty, I also felt a bit miffed with her for letting go of a personal life and chance at love for duty. She is also brave for letting duty trump her personal life. Her dedication, especially to the youngest royal baby, extended much beyond the purview of her job which provided the depth to her character and an emotionally sensitive layer of the story. Charlotte Bill is definitely another name for Duty, Dedication, Selfless love and care in this story of the Royal family.
There is rarely a historical story which doesn't make me smile and take me back to its time, and THE ROYAL NANNY did not disappoint. It gave a fantastic view of what goes beyond the rich glamour of the royal families. While I may covet a few things the royals are privy to but I wouldn't want to be a part of them even if I got a Nanny like Charlotte Bill, who I wouldn't mind having as a friend though. Britain through the eyes of the Royal Nanny is emotionally sensitive, rich in experiences and full of life and with its moments of fun and happiness in good measure.
SUMMARY
Based on a seldom-told true story, this novel is perfect for everyone who is fascinated by Britain's royal family—a behind the scenes look into the nurseries of little princes and the foibles of big princes.
April, 1897: A young nanny arrives at Sandringham, ancestral estate of the Duke and Duchess of York. She is excited, exhausted—and about to meet royalty. . . .
So begins the unforgettable story of Charlotte Bill, who would care for a generation of royals as their parents never could. Neither Charlotte—LaLa, as her charges dub her—nor anyone else can predict that eldest sons David and Bertie will each one day be king. LaLa knows only that these children, and the four who swiftly follow, need her steadfast loyalty and unconditional affection.
But the greatest impact on Charlotte's life is made by a mere bud on the family tree: a misunderstood soul who will one day be known as the Lost Prince. Young Prince John needs all of Lala's love—the kind of love his parents won't…or can't…show him.
From Britain's old wealth to the glittering excesses of Tsarist Russia; from country cottages to royal yachts, and from nursery to ballroom, Charlotte Bill witnesses history. The Royal Nanny is a seamless blend of fact and fiction—an intensely intimate, yet epic tale spanning decades, continents, and divides that only love can cross.
Excerpt
"It's your afternoon free, Mrs. Lala," Martha reminded me. "Mrs. Wentworth said off you go—or just come down to her room since it's so cold out. But I see Mr. Chad Reaver's waiting for someone down by the frozen pond again, standing in the snow, he is."

"Thank you, Martha. I would never have seen this vast estate at all if it wasn't for his kindness, and he's always so busy during shooting and bird breeding seasons. By the way, I hope Mabel won't be going to London with the new king and queen. We've become fast friends, and I would greatly miss her. And, of course, Rose has gone with the duchess."

"Mabel's to stay here, keep Sandringham House proper for them, got raised to head housemaid, she did, because hear tell they took the other to Buckingham Palace. The prince—I mean the king—says they'll be back often as they can. Right now she's helping sheet the furniture in all the rooms. And guess what else?" she said lowering her voice. "The Big House is to have thirty flush lavatories installed by the Thomas Crapper Company while they're away. Mabel's to oversee all that."

"I tell you, we could use just one of those for the nursery, right, instead of the children doing their business in ceramic pots and you and Jane having to carry the night soil away? Well, maybe someday."

I talked Mary out of wanting to go with me, grabbed my coat, hat and gloves and left Martha in charge of the children. I hurried down the side stairs. Out I went into the cold, squinting into the swirling wind toward the iced-over pond, where Chad waited. The mere sight of him, trudging through the snow to meet me, warmed me. I had to admit to myself, if things had only been different…I not in service…dedicated to the children…

I could tell he wanted to kiss me but he did not. We had been affectionate to each other lately, holding hands, some quick goodbye hugs, but no displays of affection in such a public place as now. Oh, in private we had kissed on the lips, and I had loved that—felt it clear down into the depths of my belly, so that was something amazing and frightening too. After all, marriage or a physical union between us was impossible in our positions, however much I had moments where I wanted to throw caution to the winds. If we petted or kissed, it was in the woods or by the breeding bird pens.

"Thought we'd go to the glasshouse with all the flowers today," he said. "They have to keep it warm in there."

"So many important things are happening now the queen is gone," I told him, letting him take my gloved hand in his as we headed past York Cottage and along the side of the Big House. Through our layers of gloves, I could still feel the heat of him. "Just think," I rattled on, "she's been in mourning for years since she lost her Albert, and now, far and wide, the mourning is all for her."

"I'm sure she would have given anything to have him back—give up the whole kit and caboodle. Best not to waste time when one's in love, eh?"

"But I'm not sure she'd have given up her kingdom to have him back," I argued. "There's something to be said for loyalty to duty. I'm sure she felt the nation and empire needed her."

We stepped into the glass house with its warm, moist air. It smelled fresh and heady in here, the soil, things growing and blooming, and how I yearned for spring. I had to admit to myself at least, though it was exciting to visit new places, my favorite was Sandringham, and mostly because of this man. I did care for him deeply—yes, secretly loved him, wanted him as I knew he did me, so I was grateful he'd usually been restrained. I trusted him.

We stopped in an aisle of flowering bushes by two gardenia plants in pretty porcelain pots that looked ready to be moved indoors. The sweet smell was almost overwhelming. Chad seemed nervous, so unlike him.

"I have something for you," he told me, taking his knitted gloves off and throwing them amidst the pots.

"But you gave me these lovely leather gloves for Christmas."

"It's a picture of the fens and the forest all made from bird feathers sewn down on stretched linen," he told me before he even drew it from behind the pots and showed it to me with a flourish. It was in a narrow oak frame and covered with a piece of glass.

"Oh, it's beautiful. It shimmers in the light. You—you didn't make it, did you?"

"My gran made it and several others before she died. This one is mine."

"How kind—how special it is, but I can't take it from you then."

"I was thinking we could share it, find a place in common to hang it." He took it back from me, put it down, pulled my gloves off and seized both my hands. My insides twisted in a knot, and I began to flush. "Charlotte, I know we haven't talked of this—couldn't really 'til now, but now is our time. You said the royal lads will be moving on to that new Mr. Finch. You've helped make Lady Mary the fine lass she is, and little Harry's so young, he'd adapt. You've served Their Graces well these last four years, but don't you want a life of your own—children of your own?"

I was so stunned that I just stared at him. I sensed what was coming, but it could not be. Oh, yes, I longed for a family of my own and, God knows, I cared for him, but he knew I couldn't leave the children and marry him—didn't he? Doing both would never work, wouldn't be allowed. I had thought that was unspoken between us. I'd even told him my parents needed the small amount of money I sent them twice a year.

"Charlotte, tell me you'll think about it when they're away. Chad and Charlotte Reaver—sounds right, doesn't it? Mayhap for a while, before we have our own family, you could still work at Sandringham House or York Cottage, with the new head nurse in some way, and—"

"Wait—wait. I—this is all too fast. I've only met your father once, and you've never met mine—my family. And, I—you know I can't—we can't! The children still need me."

"But we're not children, my love. I'm twenty-six, and you soon will be too. Getting on, both of us, and you'd be such a good mother. I said, don't you want children of your own?"

"Yes, yes, I would love that, but I have them in a way. I couldn't just leave, even to live elsewhere on the estate. I've promised to tend them—duty, as I said."

"It's that new, handsome footman Finch, isn't it?" he demanded, dropping my hands. "Better taught, proper ways, more to your liking."

"No, it isn't Finch. I'd be out of there on my ear if I took up with one of the staff."

"Oh, I don't know. The duke and duchess think the world of you, and you told me you thought Finch and you could work together."

"Yes, I hope so, but I didn't mean aught else by it. I said the children still need me, Finch or not, and however much the duchess doesn't like childbearing, there may be others to come."

"Are you afraid to have children of your own, because it's been hard for her and she detests birthing?"

"No, no, it isn't that. It's just that—"

"Duty is fine, but you are throwing your life away on children that are not yours, when you could have your own—with me!"

Tears blinded me. I swiped away a sheen of them from my cheeks when I hadn't realized I was crying. "Please understand, Chad. My whole life has led up to—"

"To leading me on! To want you. To hope for you. You'll regret this."

"Of course, I'll regret it, but I didn't mean to lead you on. You know your position—and you know mine."

"Damn it, you're choosing wealthy, coddled children—who have all the benefits in the world already—over me and the children we could have!"

"No, I'm choosing them over myself! Over what I want, would love to do, to be your wife and bear your babies. I must choose the children, at least for now, for today with all they've been through and have yet to face with their father the way he is. He's going to put braces on Bertie and force him to write right-handed. David has problems, Mary would be so alone without me. Can't we talk about this tomorrow, and—"

"There won't be a tomorrow for us. What about all I've been through, waiting, biding my time, curse it—and curse you!"

He seized my shoulder in an iron grip and shook me once. "Charlotte Bill, one more time. Here's my asking you to wed with me. I love you, have since I first laid eyes on you, standing on the Wolferton railway platform, looking round for me to fetch you. That's what I meant to say at first just now before we argued. But if you don't see things like me, won't even give it a chance, there's a girl I've been putting off in the village, and I won't waste more time."

"A great honor but please understand, though I love you too--"

"That's a lie! I get the picture—and," he said, shoving me back, then lifting the feather picture and pressing it against my breasts so I had to take it, "you get this one. I waited nearly four years to speak, and that's long enough. I swear, you'll mourn this too, and it will come back to haunt you! I wish you well, then, Mrs. Lala."

I stood stunned as he turned around and stalked out. The words, Chad! Wait! died in my throat. So there I stood in the jungle of flowering, fragrant plants with sleet tapping on the glass ceiling above me, sobbing.
---
What do you think about this review?
Comments
No comments posted.

Registered users may leave comments.
Log in or register now!