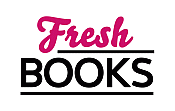 Hot, sizzling reads for July
"Haunting mystery with complex family dynamic"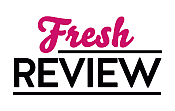 Reviewed by Samantha Randolph
Posted August 24, 2016

The Müllers are a grieving family after losing their youngest member. The parents, Stefan and Evangeline, struggle in their own ways, often turning to other people than each other. Tess, the oldest daughter, hasn't spoken in months. Meg, the younger, takes her anger out on others. Even Tess's teacher, Jim, gets wrapped up in their grief after escaping his own circumstances. When human remains are found, an old mystery is dredged up, threatening the small progress they've all made.
While I like many components of THE WORLD WITHOUT US by Mireille Juchau, it was ultimately not the best fit for me. The exploration of each family member is moving and often melancholy. Like any family going through a tragedy, no one quite knows how to act, and they attempt to seek their own comforts individually, some drifting more apart than others. Tess's narrative is particularly touching, as she is often caught in the middle of them all. The haunting tone of the story easily pulls readers in, though the use of dialogue without quotes won't appeal to everyone.
Much of the story is fragmented, and this makes the plot line confusing in parts. Each character's past is jumbled, which makes understanding the big mystery a little difficult. However, meticulous readers will enjoy searching for the tiniest clue as more information is given towards the second half.
THE WORLD WITHOUT US by Mireille Juchau is a good pick for readers who like complex family dynamics, melancholy tones, and mysteries that go back years.
SUMMARY
Thirteen-year-old Tess Müller stopped speaking six months ago. Her silence is baffling to her parents, her teachers, and her younger sister, Meg, but the more urgent mystery for both girls is where their mother Evangeline goes each day, pushing an empty pram and returning home wet, muddy, and disheveled.
Their father, Stefan, struggling with his own losses, tends to his apiary and tries to understand why his bees are disappearing. But after he discovers a car wreck and human remains on their farm, old secrets emerge to threaten the fragile family.
One day Tess's teacher Jim encounters Evangeline by the wild Repentance River. Jim is in flight from his own troubles in in Sydney, and Evangeline, raised in a mountain commune and bearing the scars of the fire that destroyed it, is a puzzle he longs to solve.
As the forest trees are felled and the lakes fill with run-off from the expanding mines, Tess watches the landscape of her family undergo shifts of its own. A storm is coming--and the Müllers are in its path.
---
What do you think about this review?
Comments
No comments posted.

Registered users may leave comments.
Log in or register now!