"A Family with Bourbon in its blood, and Blood in its Bourbon."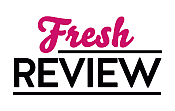 Reviewed by Sherri Morris
Posted August 23, 2016

As Cooper McQueen sees the sexy woman in red walks through the door of his bar, he wants to take her home. After speaking with her, he is even more turned on by her knowledge of Bourbon as well as the sexy banter between them. However after waking up alone, Cooper then realizes that he has been had, especially since his million dollar bottle of bourbon from the long lost Red Thread Bourbon Company is missing. When Paris, the bourbon thief, is stopped by Cooper's security, she claims that the bourbon belongs to her. Now Cooper's curiosity is piqued, and ultimately gives Paris a chance to explain why she feels that the million dollar bottle of bourbon belongs to her.
This tale goes back to a time in Kentucky where the wealthy were powerful and take without shame. The long lost Kentucky bourbon company, Red Thread has been owned by the Maddox Family for over 150 years. The first Maddox had taken a liking to one of his slave girls, who ends up with child. Maddox's enraged wife sells the slave girl while he is away on business - leaving nothing but a tiny red ribbon that she always wore in her hair. With the money from the sale of his beloved slave girl, Mr. Maddox started Red Thread Bourbon. With each bottle of bourbon produced, a tiny red ribbon was placed on each bottle, and thus turning the Maddox family name into one of the wealthiest and most powerful families in Kentucky. However the Maddox family seems to be both blessed in success and cursed in keeping the male bloodline going.
The year is 1978 and it's Tamara Maddox's birthday and told in Tamara's point of view. Young Tamara is celebrating her 16th birthday and also smitten with her Granddaddy's stable boy, Levi, who is over 10 years older than her. When Tamara's mother catches the pair in a little more than a lip lock, Tamara's life begins to escalate out of control. Having to be forced by her mother to give up two things she loved most, her horse Kermit and Levi, Tamara begins to form a plan in order to do what is needed in order to survive, even if it means having blood on her own hands.
THE BOURBON THIEF by Tiffany Reisz had me engrossed from the first page. Ms. Reisz's writing is captivating. She has the gift to lure readers into a story line that before you know it, is over. Ms. Reisz does a fabulous job working a variety of characters both alive and dead into this complex story of the fate of one family who has made their money from betrayal, revenge, and doing anything to ensure the bloodline continues.
THE BOURBON THIEF is a standalone book and has nothing to do with any of the other series the author has written. It is also a completely different genre of writing for Tiffany Reisz. Fan's of her Original Sinners series will not be disappointed. If she publishes more on this new-to-her genre, I would certainly be standing in line to read what she comes out with next.
SUMMARY
From the internationally celebrated author of the Original Sinners series comes a brand-new tale of betrayal, revenge and a family scandal that bore a 150-year-old mystery 
When Cooper McQueen wakes up from a night with a beautiful stranger, it's to discover he's been robbed. The only item stolen—a million-dollar bottle of bourbon. The thief, a mysterious woman named Paris, claims the bottle is rightfully hers. After all, the label itself says it's property of the Maddox family who owned and operated Red Thread Bourbon distillery since the last days of the Civil War until the company went out of business for reasons no one knows… No one except Paris. 
In the small hours of a Louisville morning, Paris unspools the lurid tale of Tamara Maddox, heiress to the distillery that became an empire. But the family tree is rooted in tainted soil and has borne rotten fruit. Theirs is a legacy of wealth and power, but also of lies, secrets and sins of omission. The Maddoxes have bourbon in their blood—and blood in their bourbon. Why Paris wants the bottle of Red Thread remains a secret until the truth of her identity is at last revealed, and the century-old vengeance Tamara vowed against her family can finally be completed.
---
What do you think about this review?
Comments
No comments posted.

Registered users may leave comments.
Log in or register now!