"Another great addition to a gripping series"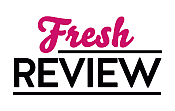 Reviewed by Gabrielle Lee
Posted August 20, 2016

DR. DOA is a fantastic read, and the novel is a substantial addition to the secret histories series. Adding both a great story as well as a captivating ending, having you incessantly waiting for the next story in the series, it creates an action packed series of events while also keeping you guessing as to the real identity of this Dr. DOA.
Although it is a novel in the middle of the series, you needn't read the previous stories to understand this one. The other books are good reads as well, but the stories stand alone. This story is a quick and captivating read, it gives just enough backstory to let you understand what is happening, but also lets you become interested in the previous novels and exploits of agent Eddie Drood. A mix of genres and stories, the novel brings the reader into a deeper story without overwhelming them and giving the experience of actually being in the middle of the action and the mystery.
This is a great recommendation for anyone who is a fan of supernatural stories; the novel combines a classic spy mystery genre with the incredible paranormal and fantasy worlds which Green has constructed. Multiple areas are touched on within the story and are touched on in the multiple series that he has written. The fantastical underground overarching between series and novels gives both the sense of the world as well as the characters living within and how some of these interesting characters may interact between the world or even each other. Being a paranormal spy mystery does give off a certain feel to some readers, but Dr. DOA combines a great comedic wit with great action and a James Bond - esque feel with an entirely supernatural twist. Once again Simon Green does a great job of pulling the reader in and keeping them entertained. I am excited to see just what will happen next in this series.
Learn more about Dr. DOA
SUMMARY
From the New York Times bestselling author of From a Drood to a Kill comes the next Secret Histories adventure...
The name is Drood, Eddie Drood, also known as Shaman Bond. My family has been safeguarding humanity for generations, facing the hidden horrors of the world so you can sleep at night and remain oblivious to the existence of the monstrous nightmares that walk and stalk among us.
Speaking of predatory night terrors, there is a man who gets away with murder. A man who specializes in removing the problems from other people's lives, by killing the people who cause those problems. He operates from the darkest shadows of the hidden world, coming and going unseen. No-one knows who he is, just his nomme du muerte. Dr. DOA.
Somehow, this demented doc poisoned me. I don't know how he did it, when or where, but whatever is coursing through my veins seems to be immune to magic cures and treatments. But that's not going to stop me from finding him and whoever hired him and give them both a taste of their own medicine...
---
What do you think about this review?
Comments
No comments posted.

Registered users may leave comments.
Log in or register now!