"If you could pull people through time who would you save?"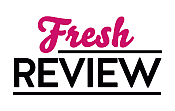 Reviewed by Shellie Surles
Posted August 15, 2016

Science Fiction Alternate History | Thriller
Novus Particles is an energy giant that discovered a way to pull people from the past. In order to not disturb the timeline they only pull people forward who are already dead. Including, among others, all those who should have died in the volcanic eruption of Pompeii. Now they have created a replica of the city in order to profit off of those who they moved forward in time. Their only problem is they seem to have underestimated the intelligence of the Romans and their desire to maintain power.
Nick Houghton has been given the chance of a lifetime. The chance to actually study real, living, ancient Romans. It's a chance no Roman historian could pass up. As Nick goes to the city and tries to integrate with the people, he sees the faults in Novus Part's plan. It's impossible to get everything right, and now he must try to maintain peace, even if it costs him everything.
NEW POMPEII is a fascinating look at the power (and abuse) of time travel. What would a company do if they could move people through time? What lengths would they go through to maintain power? Who could stop you, if you could change the future and past by eliminating people?
I really enjoyed the way Daniel Godfrey explored Roman politics and the the way people lived. Not much has changed with the way humans and politicians act over thousands of years. It is an exciting story that keeps you thinking while also teaching you and reminding you about humanity and our constant struggle against each other.
SUMMARY
In the race to control renewable power, an energy giant stumbles on a controversial technology: the ability to transport matter from the deep past. Their biggest secret is New Pompeii, a replica city filled with Romans, pulled through time just before the volcanic eruption.
Nick Houghton doesn't know why he's been chosen to be the company's historical advisor. He's just excited to be there. Until he starts to wonder what happened to his predecessor. Until he realizes that the company has more secrets than even the conspiracy theorists suspect.
Until he realizes that they have underestimated their captives…
---
What do you think about this review?
Comments
No comments posted.

Registered users may leave comments.
Log in or register now!