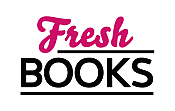 November's best reads...
"Humans and animals are so alike, even when they are not"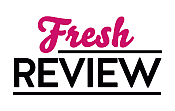 Reviewed by Clare O'Beara
Posted August 9, 2016

Non-Fiction Philosphy | Non-Fiction Pet-Lover | Non-Fiction
Subtitled Finding Human Nature in Animals this intriguing look at what the latest studies tell of us of animal behavior, might as well be asking if we find animal behavior in humans. The answer to that would be, of course, yes sometimes humans behave in the same way as animals do. We play, gather food, groom one another, care for infants, work in teams, indulge in bullying and mourn the dead. NOT SO DIFFERENT then says Nathan H. Lents.
Humans have the ability to reason, and we learn from past experiences not just of our own but of other people. Animal behavior is more based on genetic and environmental factors. Nathan Lents describes how his family sheepdog herded a room full of toddlers on her own initiative, without having been taught herding. Natural selection gave rise to an ancestor, he explains, now extinct, which produced the separate lines of chimps, bonobos and humans. Living things tend to produce variations and over time, those which are best suited to their environment and any changes - like drought or an influx of predators - will survive to produce offspring. Social co-operation is one way to overcome challenges and this trait is what helped humans to rise to our current state.
I was curious about the statement that humans are now the most abundant mammal on the planet. I would have said it was rats. I looked it up and Britannica.com says that with seven billion humans, it will be either humans or rats, with mice a probable third place. The rodents, of course, take advantage of human agriculture and habitations. Is our great number a good or bad thing? Bad, if we outpace the available resources. Good, if there had to be this many of us in order to create the internet.
In the section on play, there's some thought given to how we can objectively define and study something so subjective, and what reasons and benefits cause animals to play. Dogs play to establish social order; cats, to learn to hunt. Children play to improve motor co-ordination, to see how to manipulate objects, to communicate and learn social skills, and to practice with items and skills they will need as adults. Play can also be a formalized variety of conflict, like a chess game or basketball match, satisfying innate needs to compete while leaving nobody dead or wounded. While Lents emphasizes that stress is harmful to animals or people, making them more prone to disease, and relaxation can alleviate the harmful effects of stress. Play has physical and psychological benefits; Stuart Brown, a leading expert on play, says that play is not the opposite of work, but the opposite of depression.
Justice features in a section which includes behavioral experiments with chimpanzees at Georgia State University. The chimps were rewarded for tasks; interestingly the chimps had to earn a token and trade it for food, a grape or a slice of carrot. If shown a grape but only given a carrot, they protested. If two chimps saw each other doing the same task and one got a grape but the other carrot, the one given carrot protested and sometimes the one given the grape refused to eat it in solidarity. Equal pay for equal tasks was a concept they understood. Children understand this too, and humans don't mind paying taxes if everyone is taxed fairly. Lents tells us that intolerance of injustice is being observed in progressively more animals, like dogs. He discusses what purpose it must serve.
I hope that has whetted your appetite for this fascinating compendium of studies, personal observations and deductions. Other areas covered include emotions and empathy, morals and immorality, the politics of sexual behavior and reproductive strategies, in which the author compares the offered potential to mate, with our glamorous commercials. NOT SO DIFFERENT after all, says Nathan Lents. Anyone interested in animal behavior and in modern psychology will find this an absorbing read - and the author makes room for skepticism.
SUMMARY
Animals fall in love, establish rules for fair play, exchange valued goods and services, hold "funerals" for fallen comrades, deploy sex as a weapon, and communicate with one another using rich vocabularies. Animals also get jealous and violent or greedy and callous and develop irrational phobias and prejudices, just like us. Monkeys address inequality, wolves miss each other, elephants grieve for their dead, and prairie dogs name the humans they encounter. Human and animal behavior is not as different as once believed.
In Not So Different, the biologist Nathan H. Lents argues that the same evolutionary forces of cooperation and competition have shaped both humans and animals. Identical emotional and instinctual drives govern our actions. By acknowledging this shared programming, the human experience no longer seems unique, but in that loss we gain a fuller understanding of such phenomena as sibling rivalry and the biological basis of grief, helping us lead more grounded, moral lives among animals, our closest kin. Through a mix of colorful reporting and rigorous scientific research, Lents describes the exciting strides scientists have made in decoding animal behavior and bringing the evolutionary paths of humans and animals closer together. He marshals evidence from psychology, evolutionary biology, cognitive science, anthropology, and ethology to further advance this work and to drive home the truth that we are distinguished from animals only in degree, not in kind.
---
What do you think about this review?
Comments
No comments posted.

Registered users may leave comments.
Log in or register now!