"A suspenseful read about a fire investigator and a troubled neighbour"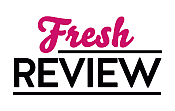 Reviewed by Clare O'Beara
Posted August 4, 2016

Romance Series | Romance Suspense
I've previously read paranormal stories by author Danica Winters, which were also darn good crime stories. So it's no surprise that she's now turned her hand to suspense stories for those who enjoy romance on the edgy side. SMOKE AND ASHES is set in the city of Missoula, where Heather Sampson has just been dumped by her controlling husband. She at first thinks she can do what she likes, but then reconsiders as she knows David will return and notice she has made changes. She is not to know how scary her life will become.
Kevin Jensen, Heather's widowed neighbour, leaves his daughter Lindsay with Heather while he goes to work as a fire inspector. Unusual activity of late seems to point to a would-be arsonist locally. Kevin tries to persuade his chief to let him hunt for clues, but budgets are stretched. He has to juggle his young family with silently admiring Heather after work; he doesn't realise how confused Heather is and how much verbal abuse she puts up with from David. Before long, Heather is running from a burning house. Nobody can tell who started the fire, but it was certainly deliberate. Kevin's instincts compel him to protect his friend.
I enjoyed the building of Kevin's character as a responsible single parent coping with a growing, boundary- pushing boy and a trusting girl. However much he wistfully thinks of Heather, we see that he's not about to start anything with a married woman, nor give a poor example to his kids. If a fire occurred in my vicinity he's a guy I'd trust to get me out of danger. Author Danica Winters is just as careful to show Heather's unfortunate marriage to a manipulative man, a doctor who assured his bride he would not be like her feckless father, only to hinder her life plans and belittle her in front of others. When the lady sees through the situation and stands up for herself, David demands a divorce on his mean terms. Character is the central aspect of this contemporary romance, for all the arson, investigations and danger.
SMOKE AND ASHES is a vivid read about some very real people with good research in the background. There are some adult scenes as life brings together two people who deserve a chance at happiness. Romance fans will enjoy reading this adventure and wondering how it is all going to play out in the last chapter.
SUMMARY
Montana's bravest…and hottest
With a mysterious arsonist on the loose in Missoula, fire inspector Kevin Jensen saves more than Heather Sampson's house. The sexy single father rescues her from an abusive marriage—and discovers his own past failures don't have to rule his life. Especially when sparks between him and Heather ignite irresistible desire.
But who's the arsonist? Why target Heather? What's his shocking motive? When Heather faces off with him in a brutal attack, she needs her "white knight" as much as he needs her. Both have looked into their souls and risked their broken hearts for each other. Now Kevin will have to risk his life and his heart.
---
What do you think about this review?
Comments
No comments posted.

Registered users may leave comments.
Log in or register now!