"Media freedoms or profiteering? Find out about competing interests and make up your own mind"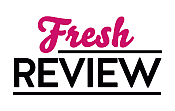 Reviewed by Clare O'Beara
Posted August 2, 2016

Non-Fiction Political | Non-Fiction Philosphy | Non-Fiction
In an age of freely flowing information on everyone's computers, it is timely to look at who controls this information flow and how; at how corporations and states can shape access to knowledge and even what knowledge is shared. THE CLOSING OF THE NET is how Monica Horten describes the erosion of public freedoms and personal privacy. She investigates and makes us aware of the current situation and invites us to control our own futures.
Financial and political influences can be applied to internet usage and the data stored about the users. When we talk about citizens' fundamental rights which citizens are included? Are children different? How much of our personal information is stored, shared and sold? How much can government agencies access? Content creation and provision is huge business, because there is always a viewer looking for something new. Who decides what gets created and shared? While we may think free speech triumphs, in fact the majority of users access a limited number of sites frequently, raising the stock of multinational firms and industries. These can control what users view by simply not making some content available. Monica Horten invites us to consider the part of the internet we see as the tip of an iceberg of technology. She explains how the open network works.
Advertisers love to do behavioral targeting, which is to target users likely to buy a product or service. We're told that the details of people clicking a 'like' button for a brand, are sold to commercial competitors of that brand for targeting. Personally I have never liked a brand. I also clear my browser automatically and run ad-blocking software which saves me a great deal of harassment from ads following me around the net. I've accessed news sites from computers that were not mine and been astounded by the amount of rubbish that accumulates on the side bars waiting for an unwary click, say on a photo of a yacht, upon which the pages are filled with ads for dubious get rich quick schemes. What kind of reputable site takes money from these advertisers? I understand that ads help keep services running for free, so a quandary exists. Giving up data to a site host is another way of paying, but then you lose control over it. And when your data may be processed or stored in any other country, who makes the rules?
Monica Horten describes how large, powerful tech corporations lobbied against European privacy laws that did not suit them. This included personal moves against the Commissioner appointed to oversee policy making. When he produced his report, the tech groups snowed Members of the European Parliament under with 3,000 amendments they wanted passed, in their favour. This lobby group was led by American firms but also contained European ones and was fuelled by the major content platforms. Privacy advocates produced a dozen amendments.
Copyright enforcement is another issue examined in this account. As is mass surveillance by the US and other intelligence services. Edward Snowden's revelations about global external surveillance and how non-US residents were not deemed to enjoy the protections afforded to Americans brought the interests of competing nations, not just industries, sharply to bear. The telecommunication industry has control over the physical networks by which the information is sent. They can provide faster or slower speeds, charge more for extra bandwidth or make certain content free. However, most people agree that telecommunication firms have a duty to co-operate with police over major crimes and terrorism. As countries depend more and more on broadband, the leverage of these firms only increases.
And there is the issue of content filtering. In order to stop unacceptable content from reaching homes, deep content filtering examines the data packages so the telecommunication firm knows what game you are playing or film you are streaming and what is on the site page you access. One nation's net nanny service is another's political silencing.
This far-reaching, detailed discussion of how we got to where we are, will be of great interest to anyone working in the area of computers or internet provision and to civil servants and legislators who work in this field. While there is more detail than the general public may need, the facts and figures serve to convince that we are not making as many decisions as we thought we were. Monica Horten is personally convinced that THE CLOSING OF THE NET will soon start coming about in a gradual way, with restrictions on access to content and posting of content; and this is something which should interest us all. Monica Horten has worked in telecommunication and has been a Visiting Fellow at the Department of Media and Communications in the London School of Economics.
SUMMARY
How are political decisions influencing the future direction of Internet communication? As the interests of powerful businesses become more embedded in the online world, so these corporations seek greater exemption from liability. They are manipulating governments and policymakers, blocking and filtering content, and retaining and storing personal data ? at the cost of individual access and privacy.

In this compelling account, Monica Horten confronts the deepening cooperation between large companies and the state. Corrupt political manoeuvrings, she argues, suggest that the original vision of a free and democratic Internet is rapidly being eclipsed by a closed, market-led, heavily monitored online ecosystem. And the results are chilling.

The Closing of the Net boldly tackles the controversies surrounding individual rights today. It is essential reading for anyone concerned with present and future Internet policy and its effects on our freedoms.
---
What do you think about this review?
Comments
No comments posted.

Registered users may leave comments.
Log in or register now!