"Abby and Nathaniel push their limits"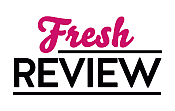 Reviewed by Sherri Morris
Posted June 28, 2016

THE EXHIBITIONIST starts with Nathaniel and Abby's move to Delaware where all their friends from The Partners In Play BDSM group live —Daniel & Julie, Jeff & Dena, Sasha and Cole. Since their move, Abby & Nathaniel have been busy integrating themselves into their new lives.
In THE EXHIBITIONIST, Nathaniel begins to questions Abby's ever increasing need for public play. As her Dom, it is up to him to push her limits and give her what it is she needs or desires. However, when he pushes Abby's limits, he is also pushing his own. Nathaniel begins to question whether he will be enough for Abby. For the first time in the series, we see Nathaniel's insecurities and jealousy. His behavior ends up putting Abby in a dangerous situation, which rattles the very core of their relationship: Abby's trust in Nathaniel. Once Nathaniel causes Abby to doubt his trust, how can they come back from this? Is everything they have built together strong enough to withstand this latest conflict? More importantly, can he be the Dom she needs? Will he be the only Dom she needs?
I thoroughly enjoyed reading THE EXHIBITIONIST. Through the series, we have watched Abby and Nathaniel grow as individuals as well as a couple. Not to mention we see a side of Nathaniel that is very rarely seen.
In this book, Nathaniel pushed Abby's boundaries, but I think it was more for himself than it was for Abby. Not once did Abby ever mention she was dissatisfied. And in doing so, Nathaniel made the biggest mistake a Dom could make. As the turmoil of their relationship explodes, new ones are forming.
This series can be read alone, but I highly recommend reading the entire series. By doing so, the reader will see how Abby and Nathaniel have grown as a couple and strengthened their bond as husband and wife. I feel that if the entire series is not read, the reader misses out on the dynamic and growth of these two. Not every book of the series is focused on Abby & Nathaniel, so I at least recommend reading those in order. The next installment in the series will be THE MASTER, and will focus on having Sasha retrained by Cole after a bad experience. Now that I one story I can not wait to read!
SUMMARY
How far can a true submissive romance go? Abby and Nathaniel push their limits as the New York Times bestselling Submissive Series continues.…
She's ready for even more.…
When Abby West discovered her submissive desires, she felt like she was born anew. But lately, her Dominant husband hasn't been the demanding Master who once fulfilled her every passion. Abby begins to crave something else—and to wonder if Nathaniel can still push her past her boundaries to the places she craves.
Nathaniel knows that Abby belongs to him completely, but even he can't ignore the pleasure on her face as they get to know their new BDSM group. They've invited Nathaniel to guide their group to a new level, and he's promised to show them the way, even as he recommits to fulfilling his beautiful submissive wife's every desire. Only this time, uncovering her sexual limits may also expose their relationship to more conflict than it can withstand.…
---
What do you think about this review?
Comments
No comments posted.

Registered users may leave comments.
Log in or register now!