"The Wallflower Who Blossomed"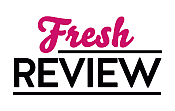 Reviewed by Bonnie Rose
Posted June 21, 2016

Claire Welton and her friends have had several unsuccessful seasons, and have decided to shake things up. They pledge to help each other in whatever ways they can to change themselves from wallflowers to wives. Claire's debut looked promising until she and the reigning belle of the season, Cecilia, wore similar dresses to the same event. Cecilia is a true bully, and issued a public setdown that shattered Claire's confidence. Since then, Claire started dressing and acting like a mouse who didn't want to be noticed.
Jonathan Lashley is well on his way to becoming a successful diplomat. He is in the running for an important position, but is hampered by his seeming inability to speak French properly. At a dinner party, Jonathan is seated near Claire, whose friends know that she has been carrying a torch for him forever. They play up her strong ability in foreign languages, and Jonathan takes the bait and asks Claire to tutor him.
The wallflowers want Claire to have a chance with Jonathan, so they begin by working on her wardrobe. Soon the mousy woman tutoring Jonathan is looking quite lovely. Jonathan and Claire soon begin spending time together at events, dancing and chatting, and getting along famously. This doesn't escape the notice of Cecilia, who was expecting an imminent marriage offer from Jonathan. She was counting on her father's influence and her own qualifications to be a diplomat's wife to snare Jonathan.
As Claire blossoms under Jonathan's attention, he has to make a decision. He was willing to make any sacrifice, including a marriage of convenience, in order to secure his future. Yet he finds that he really loves Claire, but having her will mean there are no guarantees. I love how Jonathan comes to realize what's truly important, and how he stands up for himself against Cecilia's bullying tactics. t's always good to see the mean girl get her comeuppance. UNBUTTONING THE INNOCENT MISS is a charming, well written romance that I enjoyed very much, and has me looking forward to the upcoming stories about the remaining wallflowers.
SUMMARY
"All you have to do is watch my mouth."
Simple in theory, but how can the ton's most eligible catch, Jonathon Lashley, concentrate on his French lessons with Miss Claire Welton when all he wants is to claim that delectable mouth with a heart-stopping kiss?
Wallflower Claire has loved dashing Jonathon for years—and this Season, she's finally doing something about it! Except the closer she gets, the more she realizes how little she really knows him, and how much he has to teach her…especially about the art of seduction!
---
What do you think about this review?
Comments
No comments posted.

Registered users may leave comments.
Log in or register now!