"Light through the stained glass window of fantasy"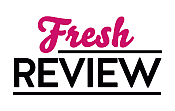 Reviewed by Clare O'Beara
Posted May 20, 2016

Those who know Patricia McKillip from her 'Riddle Master of Hed' trilogy and 'The Forgotten Beasts of Eld' will be rejoicing at the thought of another fantasy book. DREAMS OF DISTANT SHORES is a collection of her shorter modern stories, some of which have appeared in fantasy magazines or anthologies, some of which are new. We don't get to visit a high fantasy world, but our own world seems rich and strange in this light.
Mer is a tale of an ageless witch who seems unsure whether to be a mermaid, a cormorant or a goddess, to the bemusement of the modern inhabitants of a fishing town.
The Gorgon In The Cupboard shows what happens when a shy artist finds a muse he did not expect. Does an artist have responsibilities to his model? Does the model have a right to a life outside the scope of the painting?
Other stories amuse with scenes of rock music playing witches, in a coven attended by crows and cats; or haunt with a couple motoring out for a picnic in the country, knowing they will have to pass a sinister toll bridge on the return journey. And what exactly are we to make of a senior lady, possibly with dementia, who insists that she has seen aliens?
Perhaps my favourite for its rich descriptive writing is the novella Something Rich And Strange which focuses on a seashore, a beachcombing girl and a fossil-hunting lad. At the last, author Patricia A. McKillip provides an insight into how she has written fantasy, selecting a hero, a heroine and a lurking evil from among her works. She refers to Jungian theory that all characters in a dream are aspects of the dreamer; so all evil in a story is an unfaced aspect of the hero's personality, to be vanquished by becoming one's true self. Peter S. Beagle contributes an afterword as a longtime fan of the fantasy genre and this author's works.
While this collection won't replace my preferred novels by Patricia A. McKillip as a new favourite, it's always good to see variety from an author we think we know well. DREAMS OF DISTANT SHORES will deserve a place in the collections of modern fantasy fans.
SUMMARY
A youthful artist is possessed by both his painting and his muse. Seductive travelers from the sea enrapture distant lovers. The statue of a mermaid comes suddenly to life. Two friends are transfixed by a haunted estate.

Bestselling author Patricia A. McKillip (The Riddle-Master of Hed) is one of the most lyrical writers gracing the fantasy genre. With the debut of three brand-new stories, Dreams of Distant Shores is a true ode to her many talents. Fans of McKillip's ethereal fiction will delight in these previously-uncollected tales; those new to her work will find much to enchant them.
---
What do you think about this review?
Comments
No comments posted.

Registered users may leave comments.
Log in or register now!