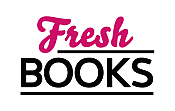 October ushers in great books with holiday themes!
"The best dystopian thriller I've read this year"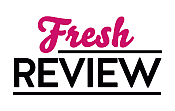 Reviewed by Clare O'Beara
Posted May 13, 2016

Lia Johansen tells us her story; she was a prisoner of war. A settlement has been reached with the Tellurian Alliance and she is going to be dropped off at New Sol Space Station to begin a new life, after two years of uncertainty. NOVA describes the location very well, from the manufactured environment to the endless vista of space. Lia has no family or home left. The Celestian guards don't give the ceasefire much chance of holding, so it's important to get the refugees somewhere secure. Then what awaits her?
With a biometric chip implanted in her hand Lia will be able to draw credit for her needs. But suddenly a hypnotic state breaks and she realises that she is an agent of the Tellurian Alliance, engineered to look like a sixteen year old girl, but actually a human bomb, programmed for destruction. This is a riveting start and I couldn't wait to see what happens as the timer in Lia's head counts down.
Michael, a nice young man from Lia's home world Aurora, is waiting to greet her. She has to fake recognition. But all the time, as he escorts her to the café, she's counting - thirty-six hours before she goes NOVA. The environment is the story now, as Lia cares nothing for people, food or place. She sits with other refugees, travels the lifts and corridors, rides a slipstream train, sees the park with Michael, hears about hydroponic greenhouses. As long as she can keep away from the Psy-Corp guards, who could read her mind, she'll achieve her destructive mission.
I find this tale brilliantly conceived and written, an allegory for today's terrorism by brainwashed bombers. It's sobering to read something so good. Author Margaret Fortune has considered why such stresses would arise; the human settlers bickered about mining rights, trade agreements, space lanes. When we went to the stars we took our capacity for war with us. The tension and alienation are constant, but still Lia is aware of the normality and humanity of the people around her. She doesn't hate them, she just doesn't have any other purpose in life. Simultaneously Lia lives a recognisable teen life, with pals, visits to Michael's family, slang and bullies. The dystopian tale asks questions about identity, tribalism and destiny. It becomes pretty dark. I recommend NOVA for older Young Adults or adult science fiction fans; I believe it is better than 'Divergent'. Margaret Fortune has done a cracking job and I can't wait to see what she'll write next. Science fiction has a powerful new voice.
Learn more about Nova
SUMMARY
*36:00:00*
The clock activates so suddenly in my mind, my head involuntarily jerks a bit to the side. The fog vanishes, dissipated in an instant as though it never was. Memories come slotting into place, their edges sharp enough to leave furrows, and suddenly I know. I know exactly who I am.
My name is Lia Johansen, and I was named for a prisoner of war. She lived in the Tiersten Internment Colony for two years, and when they negotiated the return of the prisoners, I was given her memories and sent back in her place.
And I am a genetically engineered human bomb.
Lia Johansen was created for only one purpose: to slip onto the strategically placed New Sol Space Station and explode. But her mission goes to hell when her clock malfunctions, freezing her countdown with just two minutes to go. With no Plan B, no memories of her past, and no identity besides a name stolen from a dead POW, Lia has no idea what to do next. Her life gets even more complicated when she meets Michael Sorenson, the real Lia's childhood best friend.
Drawn to Michael and his family against her better judgment, Lia starts learning what it means to live and love, and to be human. It is only when her countdown clock begins sporadically losing time that she realizes even duds can still blow up. If she wants any chance at a future, she must find a way to unlock the secrets of her past and stop her clock. But as Lia digs into her origins, she begins to suspect there's far more to her mission and to this war, than meets the eye. With the fate of not just a space station but an entire empire hanging in the balance, Lia races to find the truth before her time—literally—runs out.
---
What do you think about this review?
Comments
No comments posted.

Registered users may leave comments.
Log in or register now!