"You know just because we're getting married doesn't mean anything between us changes, right?!"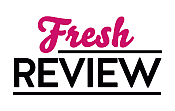 Reviewed by Sherri Morris
Posted May 9, 2016

BEAUTIFUL BOSS is book 4.6 in the Beautiful series from authors Christina Hobbs and Lauren Billings, known together as Christina Lauren. We first met Will Sumner and Hanna Bergstrom in book 3, BEAUTIFUL PLAYER.
In this novella Will and Hanna are starting the next chapter of their lives together. They are in the midst of getting married, the honeymoon, and newlywed bliss. Where they will be living is still up in the air. Hanna has had several job offers lined up with interviews all over the country. Will has left it up to Hanna as to where, knowing he will move wherever she lands a job.
Will has been quite selfless and supportive throughout this entire ordeal. However, as time draws near to when she has to make a decision, Will realizes that he doesn't want to move far away from their friends and family or even the East Coast. He also doesn't want her to take a job that hogs up all her time, leaving little of it to spend with him. Hanna has been trying to process and make a decision like she does her work. With her logical part of her brain, not taking into account to what Will needs or wants or desires.
When Will finally pushes her to take a little bit of time to work it out together, Hanna realizes exactly how selfish she really is being with this life changing decision. Once she takes a different approach and also considers her husband in her decision, everything becomes a whole lot less stressful. And by doing so she makes a decision that gives them both what they want and need.
Like most of this series, these books can be read as a stand alone. Christina Lauren a series where each book is solely focused on the couple with the others having interaction and some dialog. I had not read BEAUTIFUL PLAYER before picking up BEAUTIFUL BOSS, but I was able to read and follow along rather easily. However, I do recommend reading the entire series though to get familiar with the ever growing number of characters. Christina Hobbs and Lauren Billing are quickly becoming by favorite writing duo. Their writing styles merge perfectly together and flow effortlessly through out the entire series.
SUMMARY
The ninth work in the New York Times and #1 internationally bestselling series that started with Beautiful Bastard. In this e-novella, Will Sumner and Hanna Bergstrom (from Beautiful Player) find that a wedding and everlasting love were just the beginning.
One Player tamed. One nerd girl satisfied. And one more major life decision to make. When Will fell for Hanna, her quirky sense of humor and fierce dedication to her career were part of the attraction. (Not to mention her coy newbie attitude toward sex and her willingness to let him teach her everything.) But when the job offers start rolling in for her—and oh, they do—Hanna has trouble deciding what she wants, where they should live, and how much she should burden Will with the decision. Magic between the sheets is only one part of a relationship...getting on the same page is quite another altogether.
---
What do you think about this review?
Comments
No comments posted.

Registered users may leave comments.
Log in or register now!