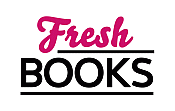 Best reads in December
"The mighty Colorado and all who depend upon it"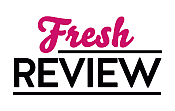 Reviewed by Clare O'Beara
Posted May 1, 2016

Non-Fiction Political | Non-Fiction History | Non-Fiction
I've stood on the Hoover Dam on the Fourth of July. Looking down at the rushing Colorado River flowing through the canyon, and back at placid Lake Mead behind the concrete barrier, is a sight my husband and I will never forget. So a book focusing on the Colorado River basin caught my attention. The full title is MYTHICAL RIVER: Chasing the Mirage of New Water in the American Southwest.
Author Melissa L. Sevigny, a Southwest native, provides a map and describes the discovery of a major river named Buenaventura by the Spanish, which flowed through redrock canyons and astonishingly arid deserts, through stunning scenery with many tributaries, from the Rockies to the sea. Humans are abstracting water from this river at every stage, through seven states, by claims, laws and rights; the continent is drying out. A myth pervades the land she says, that if there is not enough water for people, more must and will be found. Water from wells, boreholes and springs supplements that from rain, lakes and rivers. She asks how much water there really is, and why nature seems to have no claim on it.
I especially enjoyed reading about the women river scientists, like Jackie King, freshwater ecologist from South Africa, who questioned how much water would be allowed to flow down a dammed river. Nobody seemed to know but an amount was let go to sustain fish. Later this provided an area of study. No less than in South Africa, American water politics became about livelihoods and nature. Mining competed with cities and nature reserves, while rainfall was rushed away in concreted channels full of trash. Aquifers became depleted. Melissa Sevigny recalls her upbringing on the banks of the Bill Williams River, watching toads, experimenting with soil samples, a wildlife scientist in the making. Her half-amused, half-wistful tales evoke the arroyos and open desert, the clear skies and song of cicadas.
When I visited the O'odham monument Casa Grande, this huge grain store stood empty in a desert sprinkled with cacti, sage and dying trees. Arizona coal was mined to pump water uphill, says Melissa, in order to provide burgeoning cities with the utility they demanded. Navaho workers were employed but the stripmined coal removed water from the land under their feet. Simultaneously crops like cotton, alfalfa and iceberg lettuce carry the water away to other states and countries. Climate change has provided lengthy droughts so aquifers cannot be replenished. Melissa now sees resettled people from the destruction of Hurricane Katrina, sent over to add to the water burden of safer states. She asks what policy makers are doing to ensure a future without thirst and with respect for the nature which depends upon each river's seasonal flow. She also welcomes the return of the beaver, a keystone species whose dams she sees as forming stores of water that seep back into the ground, while providing good riparian habitat for plants, birds, amphibians, predators and fish.
Complimenting photos make MYTHICAL RIVER easy to understand even for non-natives like me, whether the sides of an arroyo or the classic lines of the Mission at San Xavier del Bac. In a time when seeding clouds, trucking in water, desalinating seawater and other costly and problematic options are being considered, Melissa L. Sevigny has provided us with a route map to understanding water in today's Southwest, and how the situation developed. What becomes of the matter is up to the people.
SUMMARY
In a lyrical mix of natural science, history, and memoir, Melissa L. Sevigny ponders what it means to make a home in the American Southwest at a time when its most essential resource, water, is overexploited and undervalued. Mythical River takes the reader on a historical sojourn into the story of the Buenaventura, an imaginary river that led eighteenth- and nineteenth-century explorers, fur trappers, and emigrants astray for seventy-five years. This mythical river becomes a metaphor for our modern-day attempts to supply water to a growing population in the Colorado River Basin. Readers encounter a landscape literally remapped by the search for "new" water, where rivers flow uphill, dams and deep wells reshape geography, trees become intolerable competitors for water, and new technologies tap into clouds and oceans.
In contrast to this fantasy of abundance, Sevigny explores acts of restoration. From a dismantled dam in Arizona to an accidental wetland in Mexico, she examines how ecologists, engineers, politicians, and citizens have attempted to secure water for desert ecosystems. In a place scarred by conflict, she shows how recognizing the rights of rivers is a path toward water security. Ultimately, Sevigny writes a new map for the future of the American Southwest, a vision of a society that accepts the desert's limits in exchange for an intimate relationship with the natural world.
---
What do you think about this review?
Comments
No comments posted.

Registered users may leave comments.
Log in or register now!