"Horror meets Urban Fantasy in this action-packed series starter"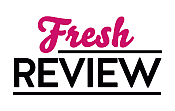 Reviewed by Katherine Petersen
Posted April 9, 2016

THE DEMONISTS, the first book in the series of the same name, was my first introduction to Thomas E Sniegoski, and likely it won't be the last. He's got a vivid imagination and definitely shares glimpses within, so be warned, this tale is not meant for the squeamish. Paranormal investigators John Fogg and his wife, Theodora Knight, planned a publicity stunt on Halloween for their reality show, Spirit Chasers. It starts out fine but ends up going horribly wrong, and a multitude of demon spirits are released from an urn. Instead of going into the world, they go into Theodora's body, rendering her catatonic. Fogg suffers his own injuries but is obsessed with exorcising the demons from Theo.
Fogg's pursuit for answers takes him across the world to a recently unearthed ancient library that might have the knowledge to help Theo. He meets foes and friends alike although it isn't always easy to recognize one from the other. At the same time, children are going missing from their homes and FBI Agent Brenna Isabel, with her own intriguing back story, works feverishly to find them. It seems there's a demon lord who wants to take over the world, so good must try to win over evil, but I'll let you read to find out the ins-and-outs and meet the rest of the characters.
It's a good story and moves at a fast pace. I almost wished it slowed down at some points to let us get to know the main characters better but also to let the horror factors seep into our bones. Some scenes were glossed over I think, and the book could have been longer, giving more to the reader without losing anything in pace and action. I had trouble with a few of the viewpoint switches as well, knowing where and when I was, but these are minor quibbles with a tale that melds urban fantasy, a personal favorite genre, with horror which I don't always love; but I like the mixture. I'll definitely read more in the Demonists series and explore Sniegoski's other work as well.
SUMMARY
From the New York Times bestselling author of the Fallen series and the Remy Chandler series, a new dark fantasy series filled with demons, exorcisms, and the fight against the worst that hell has to offer...
There is more to our world than meets the eye—darker things, crueler things. Exorcist John Fogg and his wife, psychic medium Theodora Knight, know what lurks in the shadows. But even they're not prepared for the worst Hell has to offer...
It was supposed to be a simple exorcism, a publicity stunt to firmly establish John and Theodora's thriving paranormal investigation empire in the public eye. But something went wrong, leading to an on-air massacre that unleashed a malicious host of demons and left Theodora catatonic, possessed by countless spirits.
John sets out on a desperate quest to find a cure for his wife, but his obsession brings him face-to-face with an even more terrifying problem: Theodora's possession is only one piece of a deadly plot that is threatening the entire world. Because an ancient evil is about to make Earth its battlefield—and without John and Theodora's intervention, there is no chance for salvation...
---
What do you think about this review?
Comments
No comments posted.

Registered users may leave comments.
Log in or register now!