"Slipping back in time 200 years to catch a serial killer"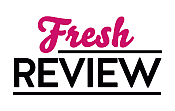 Reviewed by Magdalena Johansson
Posted April 6, 2016

Kendra Donovan is a rising star at the FBI. But, after a catastrophic raid where half her team is killed, and she nearly also, she is furious to learn that the man responsible for the deaths is going scot-free. So, she decides to go after him no matter what. She goes rogue and travels to Aldrich Castle, England, where she plans to assassinate the man in question. But, something goes wrong, in a stairwell running from a foe she is suddenly transported back in time, to 1815. There she must try to act as a lady's maid and adapt to the time period in question, but that's not easy for a 21st century woman. And, then the body of a dead girl is discovered and Kendra realizes that there is a killer loose. And not an ordinary killer, it's a serial killer.
I was quite taken with the lovely cover when I first saw it and then I read the description; a historical mystery, with time travel and a madman that has to be stopped. I felt that this is not the usual time travel book. Ordinarily, a woman goes back in time to find herself a man, Kendra goes back in time and it's not a man she is after, well it is, but he's a killer. She is not after romance, although, there is some romance in the book, or let's say a hint of that.
This book was good, really good. Kendra Donovan is a brilliant young woman, she is working at the FBI to catch killers and is perfectly capable of that, but she is back in a time before killers like Jack the Ripper terrorized. And, she has some problem blending in and acting as a ladies' maid. She is just not suited to serve spoiled young women. It's hilarious to read.
This book is nothing I have ever read before, to write about a modern woman going back in time has been done over and over again. But, to have an FBI agent go back in time to catch a serial killer that felt refreshing. Kendra is a strong competent woman that can take care of herself without needing a man to save her all the time. Although she catches the eye of a man in the book, and let me say they have some pretty amazing chemistry together. I just hope that there will be a sequel to this book because the way the book ended. I feel that I want to know more about Kendra, what will happen next for her?
I recommend A MURDER IN TIME to anyone looking for a different kind of historical mystery. It's a dark story, but, there are lighter moments and sure sometimes I felt that Kendra was very lucky not to be thrown out by the Duke that owned the castle. She is fortunate that the Duke seems to like her eccentricity.
A MURDER IN TIME is Julie McElwain's debut book, and I'm looking forward to seeing what more she will write in the future.
SUMMARY
When brilliant FBI agent Kendra Donovan stumbles back in time and finds herself in a 19th century English castle under threat from a vicious serial killer, she scrambles to solve the case before it takes her life—200 years before she was even born.
Beautiful and brilliant, Kendra Donovan is a rising star at the FBI. Yet her path to professional success hits a speed bump during a disastrous raid where half her team is murdered, a mole in the FBI is uncovered and she herself is severely wounded. As soon as she recovers, she goes rogue and travels to England to assassinate the man responsible for the deaths of her teammates.
While fleeing from an unexpected assassin herself, Kendra escapes into a stairwell that promises sanctuary but when she stumbles out again, she is in the same place - Aldrich Castle - but in a different time: 1815, to be exact.
Mistaken for a lady's maid hired to help with weekend guests, Kendra is forced to quickly adapt to the time period until she can figure out how she got there; and, more importantly, how to get back home. However, after the body of a young girl is found on the extensive grounds of the county estate, she starts to feel there's some purpose to her bizarre circumstances. Stripped of her twenty-first century tools, Kendra must use her wits alone in order to unmask a cunning madman.
---
What do you think about this review?
Comments
No comments posted.

Registered users may leave comments.
Log in or register now!