"Volunteer work abroad - the good, the bad and the ugly"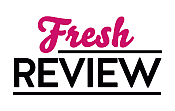 Reviewed by Clare O'Beara
Posted March 24, 2016

Non-Fiction | Non-Fiction Political
The Promises and Pitfalls of Global Health Volunteering is the subtitle of an interesting book which examines the issue of doing good. HOPING TO HELP is organised into sections. First, who actually sponsors medical missions? Second, who are the volunteers? Third, the host communities and fourth, how to best organise the aid to gain maximum advantage for everyone. If this sounds like something you want to know about or get involved in, Judith Lasker has written a practical guide.
Experiences from Haiti, Ecuador, Ghana and Niger are shared. We don't think of medical aid missions as having research assistants along or professorship candidates, but if someone goes along who is not immersed in the exhausting, emotionally demanding work of providing hands- on aid all day, this extra person is well placed to line up translators and observe. We are told that the international volunteer community is huge, and from America alone one million people gave their efforts during 2007. Not everyone appreciates this work, adds Judith Lasker. In 2013 a Somalian blogger wrote a sneering piece about idealistic well-off people trying to atone for a colonial past. This was countered by a Guardian journalist who praised the beneficial impact of voluntary workers with NGOs (non government organisations) particularly, rather than profit-making companies. I would add that if bright, energetic people risk their own health by travelling to a disaster zone to distribute medical or practical aid, why should anyone care about their motives?
Many volunteer trips last two weeks - this is the vacation time people can take from work. Continual change means there may be no continuity of aid or preparation; the best programmes work with local agents to organise doctor visits ahead of time. Incoming volunteers may be poorly prepared for the situation or culture and applicant screening may be basic. Poor record keeping and analysis can mean that no records of the successes are available even in the best outcome examples. So the practices of the groups have been analysed by Judith Lasker in order that she can recommend good measures and warn of the many pitfalls.
I found the accounts fascinating. For instance we are told that groups travel to build homes and orphanages in poor lands or after an earthquake; yet if there is one thing these communities don't lack it is manual labour. From reading about Disaster Capitalism, I've seen that outside companies arrive, mop up aid money to build communications or basic housing, and leave without having employed locals. Judith Lasker says a father expressed the hope that the experience would teach his son to be a charitable person. But some young volunteers were concerned that their presence served the aid organisation rather than locals. As a social scientist, she asks the challenging questions. One NGO staff member informed her that volunteers were secretly not expected to do a good job; their purpose was to pay for the trip and be tapped for funds again in the future. A trip Judith Lasker took to Haiti included two people sent specifically to prepare PR material for the group.
Judith Lasker says the world's poorest countries have seen a sharp decline in public services due to war, famine or foreign debt. Volunteer doctors and bridge builders save them having to borrow more from the World Bank, which might be wasted to corruption anyway. But if these countries cared to address corruption they would be able to afford more than the reported one nurse per 60 inpatients. So in a sense, the volunteers prolong the corruption. Governments now prefer to hand money to NGOs than to a perceived corrupt dictator. The burden of disease is being fought by outside medical aid, vaccination and education programmes, which should help the populace. Surgeons who travel each year to carry out many operations and train local physicians make a significant impact. A group established to tackle a specific health issue may address no other health issues, fragmenting care; some of these work well with mobile general clinics.
People have much better access to information through the internet and want to make a difference; students in particular. Volunteering looks good on a CV. Immigrant families want to help their home country. Some long- established NGOs are seen as bureaucratic and slow to update, so small groups self-organise. Safety of the volunteers is hugely important. But faith-based organisations may have to work carefully where missionaries are forbidden. One missionary woman quoted told a conference "It's all about Jesus first, medicine second." So motives clearly vary. The helpers themselves report stress from factors like heat, exhaustion, stomach trouble, cockroaches, lack of needed equipment and seeing death. Staff in Haiti spoke praise of good volunteers, willing to work hard at anything, but also described high maintenance people who distracted staff rather than helped.
Judith Lasker has asked open-ended questions of many individuals and organisations, and compiled the results. She has also been there, done that, seen some of the outcomes. I found HOPING TO HELP an excellent and inspiring read. Also something of a warning against being blindly idealistic.
SUMMARY
Overseas volunteering has exploded in numbers and interest in the last couple of decades. Every year, hundreds of thousands of people travel from wealthier to poorer countries to participate in short-term volunteer programs focused on health services. Churches, universities, nonprofit service organizations, profit-making "voluntourism" companies, hospitals, and large corporations all sponsor brief missions. Hoping to Help is the first book to offer a comprehensive assessment of global health volunteering, based on research into how it currently operates, its benefits and drawbacks, and how it might be organized to contribute most effectively. Given the enormous human and economic investment in these activities, it is essential to know more about them and to understand the advantages and disadvantages for host communities.
Most people assume that poor communities benefit from the goodwill and skills of the volunteers. Volunteer trips are widely advertised as a means to "give back" and "make a difference." In contrast, some claim that health volunteering is a new form of colonialism, designed to benefit the volunteers more than the host communities. Others focus on unethical practices and potential harm to the presumed "beneficiaries." Judith N. Lasker evaluates these opposing positions and relies on extensive research—interviews with host country staff members, sponsor organization leaders, and volunteers, a national survey of sponsors, and participant observation—to identify best and worst practices. She adds to the debate a focus on the benefits to the sponsoring organizations, benefits that can contribute to practices that are inconsistent with what host country staff identify as most likely to be useful for them and even with what may enhance the experience for volunteers. Hoping to Help illuminates the activities and goals of sponsoring organizations and compares dominant practices to the preferences of host country staff and to nine principles for most effective volunteer trips.
---
What do you think about this review?
Comments
No comments posted.

Registered users may leave comments.
Log in or register now!