"Real healing only comes when we face the truth."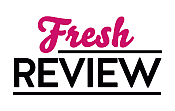 Reviewed by Viki Ferrell
Posted March 15, 2016

Officer Pilar To-Clanny never expected FBI Special Agent Alex Torres to arrive on the scene where three buried bodies were found at an archeological dig at a nineteenth century Apache campsite. Pilar has not seen Alex in sixteen years, when their marriage of five days was annulled after she was raped by a Mexican hombre who was never found. Pilar is not pleasant to Alex, but he does his best to be civil to her since they will be working this case together. She has been assigned to his team of five people who investigate such cases.
Alex meets Manny, Pilar's fifteen year old nephew, whom she is raising. Manny is in trouble at school and has been expelled. Pilar doesn't need one more distraction in her life. As the case proceeds and Pilar and Alex begin to rattle cages during the investigation, a friend of Manny's, Reyna Bui, goes missing. They believe the same person responsible for the murder and burial of the three young bodies on the reservation has taken Reyna. A grueling journey results, through the mountains of Arizona and across the border into Mexico to find Reyna and bring her back. But just as they begin their trek, they learn that Manny and Alex's Abuela are also missing. Can they get to them in time before the suspected drug lord Salazar kills them?
Lisa Carter brings us another dynamic, inspirational thriller from the dessert of Arizona. THE STRONGHOLD is fast-paced and action-packed, but also filled with touching inspirational moments of reflection on God's grace. Pilar and Alex are strong, well-developed characters with several supporting characters who join forces to carry out the twisting, turning storyline. The story is told in "Before" and "After," toggling back and forth to tell Pilar and Alex's story from the past. Ms. Carter also masterfully incorporates the "before" and "after" aspect of a life that has been turned over to God. THE STRONGHOLD is a story about healing and forgiveness, about secrets and survival. Surprises await both Pilar and Alex regarding the years they've been apart. Pilar's head tells her she does not want to be involved with Alex again, but she can't seem to convince her heart. If inspirational, romantic thrillers are your genre, THE STRONGHOLD is for you!
SUMMARY
Drug violence, revenge killings, and kidnapping are nothing new along the U.S.-Mexican border. But now teenage girls are disappearing from the Apache reservations of Arizona and New Mexico.
Apache tribal cop Pilar To-Clanny and FBI Special Agent Alex Torres have a long and tumultuous history. When someone close to them disappears, Pilar and Alex must risk everything to rescue the child, including facing the unresolved issues of the past, and venture into the no- man's land of the drug cartels.
Can Pilar and Alex work together to stop a sadistic killer before he strikes again? On a quest to rescue those they love, who will rescue them?
Videos
---
What do you think about this review?
Comments
No comments posted.

Registered users may leave comments.
Log in or register now!