"Shared Dreams of Blood and darkness"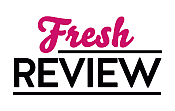 Reviewed by Katherine Petersen
Posted March 11, 2016

J. Kathleen Cheney introduces her latest series Palace of Dreams with DREAMING DEATH, an epic fantasy with hints of a mystery/police procedural. The closest comparison I can come up with is Tamara Siler Jones's brilliant and haunting Dubric Byerly series. Like Jones, Cheney has a strong premise, but the execution doesn't have quite the same panache. While the first chapter captures the reader's attention, the author explains the world which means introducing a number of different races and their history which ends up being complicated and confusing. I read a review copy, so perhaps the final version has a map and/or a glossary which might help.
Nonetheless, Cheney has an intriguing story to share and has developed unique characters to tell it. Shironne Anjir is a touch sensitive which means she can learn people's thoughts by touching them though she views it both as a gift and a curse. Her abilities enable her to help the army track down criminals and identify evidence by touching corpses, but she also suffered emotional and physical stress to the point of losing her sight. For example, her tongue was so sensitive that she could barely eat until she adapted to a degree, and her cook simplified her meals and used purer ingredients. Shironne demonstrates courage and moxie and certainly doesn't waste time feeling sorry for herself.
Mikael Lee, a guard at the king's palace, has a more deadly power of his own. A murderer has come to the city, and Mikael dreams the deaths as they occur, but he can only remember shattered images. Through a connection with Shironne, she can see more of the deaths than Mikael can, and together they hope to solve the unusual blood magic crimes before being devoured themselves.
The plot has some complexities, some of which are explained and some of which will likely be fleshed out in future books in the series. I'm invested enough to read the next book and hope that Cheney's writing talent will show through more now that much of the foundation of her world has already been laid. In this way, she can focus on story, dialog and action and not get bogged down in details.
SUMMARY
Shironne Anjir's status as a sensitive is both a gift and a curse. Her augmented senses allow her to discover and feel things others can't, but her talents come with a price: a constant assault of emotions and sensations has left her blind. Determined to use her abilities as best she can, Shironne works tirelessly as an investigator for the Larossan army.
A member of the royal family's guard, Mikael Lee also possesses an overwhelming power—he dreams of the deaths of others, sometimes in vivid, shocking detail, and sometimes in cryptic fragments and half-remembered images.
But then a killer brings a reign of terror to the city, snuffing out his victims with an arcane and deadly blood magic. Only Shironne can sense and interpret Mikael's dim, dark dreams of the murders. And what they find together will lead them into a nightmare...
---
What do you think about this review?
Comments
No comments posted.

Registered users may leave comments.
Log in or register now!