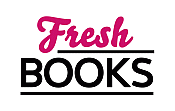 December's Must-Reads: Top Books to Close Out the Year with a Bang
"MIDNIGHT MARKED will be a crowd pleaser!"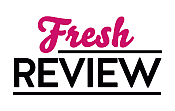 Reviewed by Annie Tegelan
Posted March 1, 2016

Chloe Neill returns with another book in the Chicagoland Vampire series. With twelve books in the series, Neill reflects on Merit being a vampire for a year now. Merit's life has changed immensely since the start of the series, and readers have gotten a front-row seat to these new changes in her life. Not only have the friends around her started to settle down, but Merit is doing some of her own settling as well. She and Ethan seem to have reached a point in their relationship where they are steady. They've become comfortable with each other, but I am wondering if author Chloe Neill plans to shake things up a little bit too. I would've loved to see more from Ethan, something which would make readers sit up a little straighter and take more interest. It seems Neill is slowly working towards the finale, and it makes me wonder how I will be able to say goodbye to these characters?
While their personal lives may be on track, there's still some danger lurking around the corner. When a murder occurs and it seems to be traced back to one of them, Merit is tasked with finding out what truly happened before the tensions between Houses boils over. The focus of MIDNIGHT MARKED is mainly on the mystery. It's an eventful ride as Neill throws in some unexpected twists and turns, making me believe that MIDNIGHT MARKED will be a crowd- pleaser!
SUMMARY
As the Chicagoland Vampires series continues, Merit and Ethan find themselves in a deadly game of cat-and-mouse, where winning may require the ultimate sacrifice... A vampire's grudges don't stay dead long... Merit is one of Chicago's most skilled vampire warriors; these days, she doesn't scare easily. But she and Master vampire Ethan have made a new and powerful enemy, and he won't give up until he owns the Windy City. With his last plan thwarted, he's more determined than ever to watch Cadogan burn. Ethan has put the House's vampires on high alert, but their enemy will stop at nothing, including pitting supernatural against supernatural... In this deadly game of cat-and-mouse, the stakes are life or death—and winning might mean sacrificing everything...
---
What do you think about this review?
Comments
No comments posted.

Registered users may leave comments.
Log in or register now!