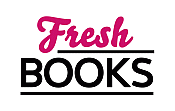 Hot, sizzling reads for July
"Emotional story of sisterhood, family, and death"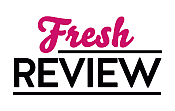 Reviewed by Samantha Randolph
Posted December 15, 2015

Isabelle and Giselle are twins with a powerful bond. When they and their parents are in a car crash, everything changes with Isabelle's death. Giselle faces grief, despair, and confusion as she ventures through her memories trying to find a somewhat okay place again.
UNTWINE is a powerful novel that explores the beautifully faceted relationship between two twin sisters. With the death of one sister marking the beginning of the novel, the reader experiences Isabelle's character through the memories of her living sister, Giselle, who is recovering both mentally and physically from the car crash. Edwidge Danticat presents a relationship between the two twins that can never be severed, even by death, while balancing the tragic uncertainty of facing life as one half of twins. The Haitian culture in the story adds a deep layer to the sisters and the family, especially when considering how twins are viewed in different parts of the world.
Since this story is heavily character driven, there are areas where the plot seems slow and almost directionless. Several times, the directionless tone matches Giselle's feelings nicely, but readers who prefer a quicker and more directional plot may lose interest from time to time. However, the beautiful writing makes it easy to fall hard into the story and to hope for a healthy conclusion.
All in all, I didn't feel as tied to the story as some might, but I enjoyed it and would definitely read more from the author. UNTWINE features realistic family relationships, strong emotions, and gorgeous writing that will leave readers with a few (or more) tears.
Learn more about Untwine
SUMMARY
"A haunting and mesmerizing story about sisterhood, family, love and loss by literary luminary Edwidge Danticat.

Giselle Boyer and her identical twin, Isabelle, are as close as sisters can be, even as their family seems to be unraveling. Then the Boyers have a tragic encounter that will shatter everyone's world forever.

Giselle wakes up in the hospital, injured and unable to speak or move. Trapped in the prison of her own body, Giselle must revisit her past in order to understand how the people closest to her -- her friends, her parents, and above all, Isabelle, her twin -- have shaped and defined her. Will she allow her love for her family and friends to lead her to recovery? Or will she remain lost in a spiral of longing and regret?

Untwine is a spellbinding tale, lyrical and filled with love, mystery, humor, and heartbreak. Award-winning author Edwidge Danticat brings her extraordinary talent to this graceful and unflinching examination of the bonds of friendship, romance, family, the horrors of loss, and the strength we must discover in ourselves when all seems hopeless."
---
What do you think about this review?
Comments
No comments posted.

Registered users may leave comments.
Log in or register now!