"The world of Celta is facing a political crisis which places two lovers in a deadly situation."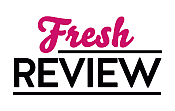 Reviewed by Leanne Davis
Posted December 15, 2015

The Yew family has seemingly withdrawn from society and remains secluded on their estate. Loridana should be instated as the GrandLady Yew, but her family resists all her efforts. Despite their machinations, Loridana is making her own plans. For years, Loridana has been raised to revere her heritage but none of her relatives have shown her any affection. The only love she has known is from her animals and her fam. She plans to take her animals and move to a house left to her by her father.
The other families are sure the Yews are involved in the latest revolt by the fanatic fringe of the Traditionalists. Draeg Betony-Blackthoren is asked to go into the household as stableman to see what he can find. Draeg resists but is convinced this is an opportunity to see if the Yews were were behind the death of some of the Holly family members.
Draeg has no idea what he is going to encounter on the Yew estate. It wasn't a mysterious young lady with a gentle soul. She relates well to the retainers on the estate and the animals. He definitely doesn't plan to fall in love with her.
Ms. Owens' Celta series has always drawn the reader into the story. Each book is an emotional roller coaster which ends with a feeling of triumph as love overcomes the obstacles. HEART LEGACY is an even more emotional story. We have a heroine who has been betrayed on so many levels but manages to stay strong. The hero is exposed as a conflicted man who suffers as he becomes part of the betrayal Loridana faces.
Ms. Owens has written a winner with HEART LEGACY. It was hard to put the book down, and I was up way too late since I was so caught up in the story.
SUMMARY
The award-winning author returns to her "wonderfully imaginative"* world of HEART FIRE and HEART FORTUNE for an all-new Celta novel about a young woman's destiny, and the one man whose love could be her downfall.
After the death of GrandLord Yew years ago, the Yews withdrew to their self-sustaining estate and disappeared from Celtan society. The current head of the household is believed to be eighteen- year-old Loridana. To find out, Draeg Blackthorn has been sent to the estate to spy, undercover as a stableman for the stridebeasts—beautiful creatures that hold a place in Lori's heart no member of her family ever could.
Bullied by her family, Lori has decided to abandon her bloodline and live on her own with her true family—her animals. When Draeg discovers she's rejecting her heritage, he's appalled. He's come to love the land as much as the woman, even spinning small fantasies of marrying Lori and becoming Lord and Lady of the manor. Draeg wants her to stay and fight her elders. For Lori, it's an alternative that could render her absolutely powerless to pursue her own destiny, and drive her further away from her perfect dreams and the man she loves, Draeg.
*Romance Junkies
---
What do you think about this review?
Comments
No comments posted.

Registered users may leave comments.
Log in or register now!