"A charming historical romance with a brave young schoolteacher"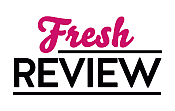 Reviewed by Clare O'Beara
Posted December 8, 2015

Keeping a status as a prospective school teacher isn't easy. Alexandrina Fosgrave has come to Seattle but she must be of excellent character and sophistication. When she gets the offer of a job in a country community, she suspects she's being set up as an arranged bride. In this charming historical romance FRONTIER ENGAGEMENT, we discover if she's very far from the truth.
James Wallin has been sent to employ a teacher, and the terms are certainly interesting. Towns are small at this time but expect to grow, and schoolhouses are built with this in mind. The wages have to be better than Eastern ones to attract teachers, and Alexandrina can expect her own house with food and firewood. How could she refuse? Actually, it's James' beautiful and well cared for team of horses that makes the difference.
Shortening her name to Rina, the new teacher gets to grips with her task. The class is all young adults, some grudgingly present, and who knows what feral beasts lurk in the woods? But she's determined to face up to the challenge. Unfortunately the pupils are the least of her problems. Rina and James undertake a long journey, and to preserve propriety they are obliged to agree to an engagement. Strictly temporary.
There's a lot to like in this adventurous tale of fledgling communities and courageous people. Rina is a more complex character than it appears, hiding a past with unscrupulous parents. Her skills extend far beyond parsing sentences. We initially expect that she will succeed, and only when she appears to fail do we really start to want her to win. With few marriageable women coming to the frontier, it's natural that James should be a prospective husband - and with his horses, this tale reminds me of Laura Ingalls Wilder's biography. We see teaching as a way for a young woman to gain independence and respect, to carry a valuable trade. We also learn that the teacher must not smoke, wear bright clothes or sit in ice-cream parlors.
With amusement and danger, FRONTIER ENGAGEMENT is a splendid read, third in the Frontier Bachelor series and I hope a foretaste of more good stories. Regina Scott writes historical romances populated by a wide array of characters who seem as real as the people on the street. FRONTIER ENGAGEMENT would be an ideal gift for a lady who deserves a good book and some reading time over Christmas.
SUMMARY
School Bells and Wedding Bells
James Wallin's family is depending on him to find a schoolteacher for their frontier town. Alexandrina Fosgrave seems to be exactly what he needs to help fulfill his father's dream of building a new community. If only James could convince her to accept the position.
Alexandrina has traveled west to seek a fresh start, not to find a groom. But after she's stranded in the wilderness with James, he offers her his hand in marriage to protect her reputation. Both are afraid to fall in love, but maybe an engagement of convenience could make them reconsider…
---
What do you think about this review?
Comments
No comments posted.

Registered users may leave comments.
Log in or register now!