"Another Amazing Tale of Romance and Suspense from This Talented Author"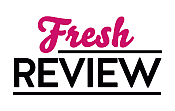 Reviewed by Linda Green
Posted December 3, 2015

Eve Anderson devoted the past five years of her life selflessly caring for her ill father. Now that he has sadly passed on, Eve no longer knows who she really is, or what she wants from the rest of her life. Throwing caution to the wind, she leaves America for a trip of a lifetime - Barbados, then a cruise, Lisbon, and finally three months to roam Europe. Eve hopes to find herself on this trip, but when she almost drowns in Barbados and wakes up in the arms of her dark, brooding rescuer, Eve's life will never be the same again. But can she trust this mysterious stranger who sets her soul on fire?
Adamo de Leone is also at a turning point in his life. Convicted of embezzling a fortune, he has spent the past six years unfairly imprisoned. Now broke and defeated, he hopes to return to his native Italy and live a quiet life running an old inn his grandfather left him. But destiny has its own plans when it throws Eve into his path. Together they have an explosive chemistry, but Adamo feels unworthy of her. However, they are unaware that the person who destroyed Adamo's life now feels threatened and has decided that Adamo needs to be removed permanently. With murder attempts, devastating truths, mafia links and lies, can Adamo and Eve survive his past and find a future together?
WHERE LEMONS BLOOM by Blair McDowell is a pulse-racing romance brimming with suspense and intrigue. Eve is so lost at the beginning of this novel, and it was such a joy to watch her discover her own strength and fight for what she wants. Adamo is a deep character that struggles with guilt and self- doubt, but as the story develops, we get to see his determination and grit.
Eve and Adamo's connection pulled me in from the start, and their passionate encounters are sizzling. From bustling New York to beautiful Italy, Blair McDowell paints a picture for the reader that is both breathtaking and evocative. With mystery, danger, true love and hope, WHERE LEMONS BLOOM by Blair McDowell has got it all and I devoured this wonderful story in one sitting.
SUMMARY
When Eve Anderson meets Adamo de Leone on a ship bound for Europe, she has no idea of the dark secret that will endanger both their lives. She accompanies him to his home on Italy's Amalfi Coast to open an inn left to him by his grandfather. But then she learns he spent five years in prison for a crime he claims he didn't commit. Could the man she loves be responsible for embezzling eighty million dollars from the investment firm he once owned?
Adamo wants to hold Eve at arm's length until he can clear his proud family name. But when there is an attempt on his life and Eve is terrorized by a gun-bearing thug, he realizes how much he wants her, and he must accept whatever help he can get to uncover the well-hidden trail of a six-year-old crime.
---
What do you think about this review?
Comments
No comments posted.

Registered users may leave comments.
Log in or register now!