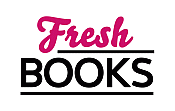 October's must-reads: a bookish harvest you won't want to miss!
"To Ian Mackenzie - We Love You Just the Way You Are"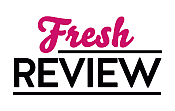 Reviewed by Bonnie Rose
Posted November 20, 2015

The Mackenzie family has been the subject of a series of books by Jennifer Ashley. Ian, the youngest brother, has become a most beloved character to many readers. As a young child, Ian was committed to a mental institution by his cruel father for witnessing a brutal crime. While Ian probably has what is now called Asperger's Syndrome, people in that time period thought him mad. He has superior intellect and logic, but fails miserably at social situations and some physical contact. Until he met Beth, his wife, he was even unable to look anyone directly in the eye. As this story starts, Ian and Beth have been married ten years and have three children. They are currently residing at Kilmorgan, which is Ian's oldest brother's estate, in anticipation of the family gathering to celebrate Hart's birthday.
Ian is awakened one night, knowing that something is wrong in the household, and goes to investigate. He interrupts a gang of thieves making off with priceless paintings and other artwork. While Ian puts up a valiant fight, he's no match for several men, and they escape. This is the beginning of a series of events, which seem to be targeting Hart and the family business. As the other members of the family start to arrive, there is another guest, Beth's brother-in-law, John Ackerley. John can't wait for the chance to talk to Ian alone as he believes he has a cure for Ian's "madness."
It broke my heart to hear Ian accept John's offer, as Ian only wanted to do this for Beth. He knows that his actions aren't considered normal, and that Beth would be able to enjoy more social activities if they attended more functions, and he weren't an embarrassment to her and the family. I immediately took a disliking to John Ackerley, and questioned his motives. As John attempts to meddle in Ian's mind, more and worse things happen, including a kidnapping.
A MACKENZIE CLAN GATHERING is filled with mystery, intrigue, romance, family love, and loyalty. The focus, though, is Ian and how this awful treatment will affect him and Beth. I love seeing him and Beth deeper in love and as passionate as ever, even after ten years. Beth's love has let Ian make great strides on his own, especially with his children and family members. I confess that I love Ian just as he is, and don't want him to change. Author Jennifer Ashley neatly resolves all the issues to bring this well written and warm story to a very satisfying conclusion. This is a wonderful read that I highly recommend, but even if you don't read the whole series, I believe that reading THE MADNESS OF LORD IAN MACKENZIE first is a must. And no doubt reading that will cause you to fall in love with Ian, along with the rest of us.
SUMMARY
The author of The Stolen Mackenzie Bride returns to the tumultuous and passionate world of the Mackenzie clan as a family celebration is shaken by an unexpected danger... The Mackenzie clan has gathered for Hart's birthday at the sprawling family estate in Scotland. But before the festivities can start, the house is robbed, and thieves make off with an untold fortune in rare art. Ian Mackenzie and his brothers must do what they can to retrieve the family treasure, but Ian is distracted by a family friend who claims he might have the power to "cure" Ian of his madness forever. All the Mackenzies must draw together as courage, love, and a tantalizing mystery serve to strengthen their bond, and redefine the meaning of family.
---
What do you think about this review?
Comments
No comments posted.

Registered users may leave comments.
Log in or register now!