"An uncensored look at crime in communist Czechoslovakia"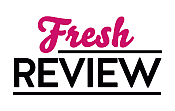 Reviewed by Lauren Troy
Posted October 16, 2015

Non-Fiction Memoir | True Crime
One of the rights citizens hope for and expect of their governments is the right to a fair trial. Procedures and policies are in place in most first-world countries now that demand a suspect know what he's accused of, has minimum evidence against him to justify indictment and a legal proceeding, and has the right to an attorney. These checks and balances protect ordinary people.
In Heda Margolius Kovály's INNOCENCE, such protections do not exist. Accusations of guilt can seal one's fate just as solidly as guilt itself. Trust is easily traded for gain, and for Helena, whose husband has been accused and imprisoned, the social stigma is difficult to endure. It's made harder still when a child is murdered at the cinema where she's employed, casting even harsher light on her activities.
Kovály's novel, translated from the Czech by Alex Zucker, is rich with fear and paranoia, of the citizens and the State Security agents looking for leads and information. INNOCENCE is never felt as a guarantee, and nearly ever character has hidden initiatives or a secret agenda of their own. The way these motivations cut across one another makes for an intricate, tightly told story, but also gives breathing room for the characters to branch out and find their own footing in 1950s Prague.
In many ways, the characters isolate themselves from one another on the basis that either they have reservations about the honesty of the other person - or they themselves are dishonest, keeping their secrets stitched snugly to their breast. In turn, readers get a truer sense of the political tyranny of the decade, the stresses and challenges real people faced, and the consequences of such a volatile environment both on the individual and the community as a whole. INNOCENCE is an excellent read that I highly recommend.
SUMMARY
Famed Holocaust memoirist Heda Margoulis Kovály (Under a Cruel Star) knits her own terrifying experiences in Soviet Prague into a powerful, Raymond Chandler-esque work of literary suspense.
1950s Prague is a city of numerous small terrors, of political tyranny, corruption and surveillance. There is no way of knowing whether one's neighbor is spying for the government, or what one's supposed friend will say under pressure to a State Security agent. A loyal Party member might be imprisoned or executed as quickly as a traitor; innocence means nothing for a person caught in a government trap.
But there are larger terrors, too. When a little boy is murdered at the cinema where his aunt works, the ensuing investigation sheds a little too much light on the personal lives of the cinema's female ushers, each of whom is hiding a dark secret of her own.
Nearly lost to censorship, this rediscovered gem of Czech literature depicts a chilling moment in history, redolent with the stifling atmosphere of political and personal oppression of the early days of Communist Czechoslovakia.
---
What do you think about this review?
Comments
No comments posted.

Registered users may leave comments.
Log in or register now!