"A dramatic premise with riches and love abound"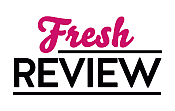 Reviewed by Lauren Troy
Posted September 30, 2015

Everyone dreams of the fantasy life, of abundant wealth and riches stashed in every nook, floorboard, and vault around the home. But very few earn such extreme wealth, and fewer still imagine a well-planned siege of someone else's. But that's exactly the premise of Season Vining's PERFECT BETRAYAL, a tale of much deception and thievery that follows a young man named Levi on his mission to steal $15 million out from under the Hudson family. Henry Hudson, the patriarch of the family, is rumored to keep a good chunk of his wealth somewhere inside his house, on the premise it's safer than the bank. Levi and his cohorts plan to take said money and run for the woods.
But an unexpected twist occurs when Henry's daughter, Taylor, fixes her attraction on Levi. Her infatuation with the tattooed maintenance man tests Levi's resolve, making him question what he truly wants and whether he'll have the will to take it when the time arrives.
Despite the promise of an invigorating set up, PERFECT BETRAYAL relies on much dramatics that can leave readers feeling the story lacks real characters and bonds. The relationship between Taylor and Levi hinges on sexual attraction, omitting character development that would strengthen the authenticity of their relationship beyond sex. The initial pull that brings these characters together is their stereotypical views of one another—that is, that Taylor is a spoiled rich girl who bemoans her parents' indifference toward herself and Levi is tatted up and trouble.
Neither character ever fully breaks these archetypes despite attempts from the author to smooth some of their edges. Levi's overall characterization is conflicting—he's given traits that make him seem deep and intelligent (poetry, singing), yet he still so ill-wittingly pursues the idea of stealing millions of dollars on a rumor none of the co- conspirators know to be certain. Readers are never reassured the money exists in the house, yet Levi never questions the premise, which contradicts his otherwise intelligent demeanor. We also never delve deeper into Levi's moral psyche of right or wrong, of the future life he'll have, always on the run from the police. We're instead given the resolution that once the money's gone, Levi will live a life of riches— which beckons many unresolved questions.
Taylor's internal conflict is problematic because we can never fully sympathize with what she feels is lacking in her life. She likes to weigh her loveless relationship with her parents on the same scale as Levi's penniless childhood, but this only strengthens the idea Taylor has no idea what's it's like to actually struggle. Instead, Taylor comes off as ignorant and self-centered—humility would have gone far in shaping Taylor's character into something more empathetic; but as is, both characters left me wishing for somebody else to go after the money, for neither of these two are deserving.
SUMMARY
To the outside world, Taylor Hudson has it all: beauty, money and social status. But Taylor's privileged life is far lonelier than it appears.
Levi is the inside man on a job to steal fifteen million dollars from one of the town's wealthiest families, putting him on a crash course with Taylor. Neither of them believe in love, but lust. . . that's undeniable.
Now they're locked in a wicked game of seduction and it's unclear who is playing who. But neither of them expected the affair to lead to the deepest connection they've ever experienced. Because beneath Taylor's perfect exterior lies a need for love that mirrors Levi's own. As the heist approaches, how can Levi protect Taylor from the truth? Is he willing to give up everything to save the one girl who's made him want to be a better man?
---
What do you think about this review?
Comments
No comments posted.

Registered users may leave comments.
Log in or register now!