"Creating havoc from Arkansas to New York"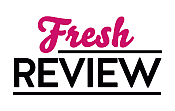 Reviewed by Helen Williams
Posted September 10, 2015

DEVOTED IN DEATH continues the In Death series with fiction's sexiest couple, NYPSD Lieutenant Eve Dallas and her husband, world mogul Roarke. With each story you follow the method that Dallas, her detectives along with Roarke, will use to solve a case. This standalone series is written in the future where cash money is obsolete, real coffee and meat are a luxury, licensed companions are legal, and handguns are antiques. If you have read all the books in this series you will understand how certain cases will effect Dallas more than others because of her past. Dallas and Roarke understand each other inside out because they each come from painful pasts where they each re-invented themselves. There is some humor when you see how Eve responds to praises that are common to us today which she finds odd in the future.
The latest case that Dallas and her team works involves deranged criminals Ella-Loo and her boyfriend Darryl who commit murders from Arkansas to New York City. Throughout their road trip the two criminals find their thrill by committing murders and torturing victims. When they end up in Dallas's jurisdiction, her team at the New York Police Security Department will not stop until they bring these criminals down.
In Death is a great series because I like the method that Dallas uses when solving her cases. She always puts herself in the victims place and sees things through their eyes. Sometimes the situations become very personal due to her painful past. When the pain becomes too much, her gorgeous husband Roarke is always there to give her all the support she needs. When you consider how Dallas has re-invented herself it's touching how her detectives become like a family to her. Meeting Roarke and letting him in helped Dallas to discover what love and having a family and friends mean. I would recommend if DEVOTED IN DEATH is the first book of the series you have read. Reading the other books in the series will help you appreciate how each of the characters have evolved.
SUMMARY
Eve Dallas tracks a couple whose passion is fueled by cold brutalityin the newest crime thriller from the #1 New York Times–bestselling author of Obsession in Death and Festive in Death. When Lieutenant Eve Dallas examines a body in a downtown Manhattan alleyway, the victim's injuries are so extensive that she almost misses the clue. Carved into the skin is the shape of a heart—and initials inside reading E and D . . .
Ella-Loo and her boyfriend, Darryl, had been separated while Darryl was a guest of the state of Oklahoma, and now that his sentence has been served they don't ever intend to part again. Ella-Loo's got dreams. And Darryl believes there are better ways to achieve your dreams than working for them. So they hit the road, and when their car breaks down in Arkansas, they make plans to take someone else's. Then things get messy and they wind up killing someone—an experience that stokes a fierce, wild desire in Ella-Loo. A desire for Darryl. And a desire to kill again.
As they cross state lines on their way to New York to find the life they think they deserve, they will leave a trail of evil behind them. But now they've landed in the jurisdiction of Lieutenant Dallas and her team at the New York Police and Security Department. And with her husband, Roarke, at her side, she has every intention of hunting them down and giving them what they truly deserve . . .
---
What do you think about this review?
Comments
No comments posted.

Registered users may leave comments.
Log in or register now!