"ONE NIGHT ONLY leads to so much more"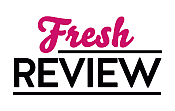 Reviewed by Helen Williams
Posted August 28, 2015

The one man Madison wants to have ONE NIGHT ONLY with wants nothing to do with her. Rafe wants her dead because he feels she is responsible for almost costing his sister Fiona her life. So you can imagine that Rafe is not happy to learn that Fiona has invited Maddy to come and stay with them for a while.
ONE NIGHT ONLY has a humorous side to it because Maddy tries to keep everything light and witty. But there are some serious issues dealing with stalking, attempted rape, panic attacks and attempted murder. Rafe will eventually learn how wrong he has been in his perception regarding Maddy. Maddy is used to being alone so when she is threatened, she thinks she will have to deal with it alone.
Rafe has despised Maddy for so long and is disturbed when he finds himself undeniably drawn to her. When he finally learns what really happened with his sister he feels bad about the way he has been treating Maddy.
Even though Maddy attempts to always show her witty side it's sad when you realize the horrible situation she went through. ONE NIGHT ONLY shows an unconditional friendship between Maddy and Fiona. Maddy shows an overwhelming strength of survival when you consider all she endures.
Ellen March did a wonderful job in telling this story with humour and witty comebacks. But she also shows the results of stalking, attempted rape, and panic attacks. This is a story about misleading perceptions and the results and how it affects a person.
Maddy wanted ONE NIGHT ONLY with Rafe but gets so much more.
SUMMARY
Madison has scores of male admirers, but she only wants one man: Rafe. And Rafe wishes she were dead.
After all, she was driving the car in an accident that almost killed his sister Fiona. Rafe believes that Maddy is a self-centered, irresponsible, mouthy slut who has sex with every man she meets, and he is horrified when Fiona tells him she's coming to stay at his stud ranch.
Little does he know that she was chased away from the commune she recently called home by a stalker. With only an unloving, devil-may-care mother for family, Maddy has been forced from childhood to live by her wits. Now she has one goal: to convince Rafe, her secret crush, to make love to her.
She doesn't hold out much hope of success, considering the black cloud that has hung over her life, not to mention Rafe's obvious contempt for her. One night only.
That's all she asks.
---
What do you think about this review?
Comments
No comments posted.

Registered users may leave comments.
Log in or register now!