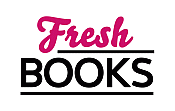 Cuddle up with a great read in November
"A lively read about the search for Mr. Right"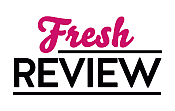 Reviewed by Clare O'Beara
Posted August 26, 2015

Romance Contemporary | Women's Fiction Contemporary
I don't know if we still call this type of book chick-lit, but right from the start that's the feel; bright, lively and not too committed because we're into having fun while we're young. Only in THE DATING INTERVENTION, Delaney thinks it's okay to keep three men on the go for steady dating. When all three friendships fail, her girl pals decide Delaney is in need of help.
Summer and Josefina, both comfortably settled, commandeer Delaney's social life plans and remind her that she's no longer in her twenties. The best men will all be taken soon, and she'll be left on the shelf. Their town in the north of Arizona isn't large, but its online dating sites are their first port of call. This could be energising - or disastrous. And what about Delaney's job? Bartending is lively, but not progressive. While her lack of cooking skills is a real turn-off for steady men. Jake Rhoades for example; a good-looking guy she's spotted but not got to know. Delaney insists that Summer and Josefina have to hit the gym with her.
I admit to thinking that Delaney sounded like a girl wasting her life, but she's put herself through veterinary college and is choosing not to pursue that job. I find this inexplicable. And if she only ever eats salty takeaway food, how come she has good skin and figure? But Delaney, we learn, has major confidence problems. No firm happened to be hiring when she qualified, and the boyfriend who proposed to her secretly kept another girlfriend or two in case she didn't work out. Delaney decided to be the gadfly, but she's kept it up too long, and it hasn't done her any good.
The problem I kept having is that if Delaney took a veterinary degree it's because she loves animals, and she would have moved to find jobs, whether horses or small pets, or volunteered at a shelter. She eventually finds her calling, and I'm pleased for her. Delaney's mother turns out to be a lovely, confident and positive person. I also like that the two supportive friends are each having their own problems, and their tales can be highly entertaining. This is a complex, chatty, character-filled story with a wide variety of people. Hilary Dartt's energy and enthusiasm for her tale keeps the pot on the boil, with barely a pause for breath. THE DATING INTERVENTION may be the most fun you've had this year.
SUMMARY
Delaney Collins's intuition is always right on. The trouble is, she never listens to it - especially when it comes to men. So when her fail-proof dating system fails completely, her best friends, Summer and Josie, stage The Dating Intervention, in which they take control of her dating life. Although she struggles to follow the rules they set out for her, her intuition tells her that if she doesn't, she may end up alone and forever lonely in a sea of men with stained neckties and cumbersome baggage.
---
What do you think about this review?
Comments
No comments posted.

Registered users may leave comments.
Log in or register now!